QHHT & Past Life Regression
Staff member
Administrator
Creator of transients.info & The Roundtable
Jul 19, 2016
7,459
15,613
This thread is dedicated to everything you can find about the shedding taking place by those vaccinated with mRNA vaccines for COVID. It is also a place to share information on protecting yourself from the shedding, including on an energetic level. For example, shungite is said to help.
I've come across so many people and social media posts now reporting on direct experiences around this and it's pretty convincing that it is taking place -- Doctors included. We are talking about headaches, pets going crazy and running away as well as acting strange from being in contact with the vaccinated, females having miscarriages and painful heavy periods, plus a whole lot more.
Feel free to share links, photos, etc., in relation to the vaccine shedding. I'll make this a sticky thread so you can always find it at the top of this board (the COVID board).
I know of naturopaths and yoga teachers in New Zealand who are no longer accepting clients who have had the vaccinations, until a month has passed for those clients. A new age/spiritual bookshop in Nelson, New Zealand, is not allowing vaccinated into their store because of the shedding. There are also people now who are organising gatherings, telling people who are vaccinated that they can not come.
You may remember Puckster's thread on Clif High's video back in April where he talks all about this:
https://www.transients.info/roundtable/threads/latest-woo-and-effects-of-the-jab.8582/
While there's different theories and information on how the shedding takes place, whether it's through the skin on the body, or mucus, here's a answer from Lynn, who's a psychic many of us have followed for a long time now, which sheds some light on the issue:
Q. Hi Lynn. Many women are coming forward saying they are experiencing reproductive issues (pain, irregular periods, bleeding from menopausal women, and bleeding in girls as young as 2 years old) as a result of coming into CONTACT with people who have had the shot. Some doctors are suggesting there is some kind of transfer happening between the people with the shot and people without it. Can you confirm? How is it happening and how can we protect ourselves and our daughters?​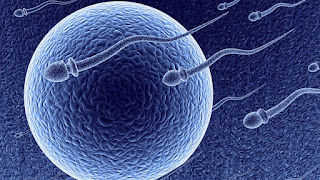 ​
​
​
A. I get that after a person has the beer bug shot they can be contagious under certain conditions. Specifically when they are symptomatic or having an immune response to the shot (fever, aches, soreness, lymph response) they are expressing portions of the "bug." If that person was to come into contact with someone, and I get most times it would be mucus related, (coughing, sneezing, etc) they could contract a variant of the bug that is being expressed.​
​
It looks like one of the goals of this bug is to attack the reproductive organs. Pregnant women are the highest at risk. Your immune system is lower when you are pregnant so you do not reject the baby, and the placenta is a filter from the mom to the baby. This "expressed" part of the bug enters the body and will go almost straight to the placenta, which compromises the function and can create a miscarriage or still birth. This is even more intense when a pregnant women gets the "shot" and puts it directly into her body.​
​
I see that the female reproductive system can show evidence of this attack via abnormal bleeding, but the male system is under attack too. It will effect sperm count, healthy sperm production and even erectile issues. Men will deal with this too, but the symptoms may not be as pronounced until more time and data are collected.​
​
How to protect yourself? If someone is symptomatic stay away from them. I get the transmission only occurs when they are having an immune reaction. After their reaction has run it's course, they do not look to be contagious. If you do have to get the shot, or chose to for personal reasons, respect thy neighbor and quarantine until you feel like yourself wholly. Since some people will inevitably go out and about while still feeing ill, wash your hands, stay away from coughing (mucus looks like the key contributor) and don't get in anyone's face if you see they aren't well (or ask them if you know they took the shot).​
​
And that is all I have for this reading. Stay safe!​
​
I'm about to head into a forced two week quarantine in "MIQ" in New Zealand from Monday, as I'm heading home from Egypt (if everything goes as planned including my COVID test beforehand). New Zealand has forced frontline workers on the border, from international airports to all those that work in MIQ, the managed isolation system in NZ for anyone arriving, to have the mRNA vaccine. So I'm going to be in contact with staff in the hotel I'm placed in, which could be anywhere in NZ as they don't tell you until you arrive, and I will be mindful of the shedding situation. As part of the process during my stay, which I have to pay for ($3,000 NZ), I have to have 3 or four COVID tests over that period of 2 weeks.
Update August 23, 2021
: I've created a thread pinned to this board with advice on how to heal from the COVID vaccine, but this also covers shedding:
https://www.transients.info/roundtable/threads/healing-from-the-covid-vaccines.8824/
​
​
Important COVID RT Threads
List last updated Dec 8,2021
Last edited: