QHHT Hypnotherapist, Energy Healer, SpiritualCoach
Staff member
Administrator
Creator of transients.info & The Roundtable
Jul 19, 2016
7,288
15,337
Jacinda Ardern posted this on
her Facebook business page
last night.
"I was reading some research today, on why some people have chosen not to be vaccinated to protect them against COVID 19 yet. One of the most common is that they're worried about the side effects. So let's talk about that!​
​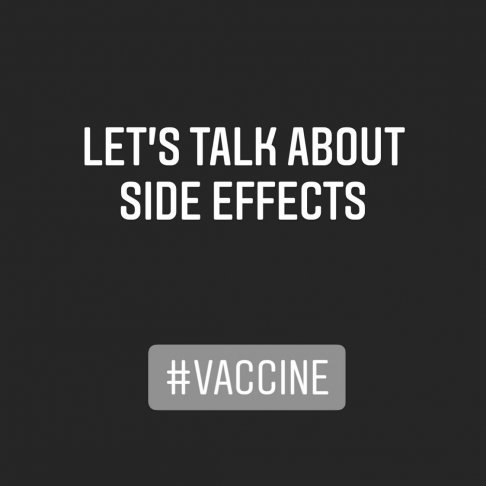 ​
​
Like all medicines, you might experience some mild side effects 1—2 days after getting your vaccination. That is totally normal, and also a sign that your body is learning to fight the virus.​
​
Most side effects don't last long. For me, I had a sore arm after my first dose (it reminded me of the tetanus jab) and I felt a bit weary after the second one, but not for long!​
​
The 22k comments, and many more which been deleted, portray exactly what we already knew, that people have died and had many adverse reactions. It's a genocide. There's only meant to have been 17 people in NZ who have died officially from COVID, yet the amount of comments talking about deaths from the vaccine far surpasses that.
Let's go through the comments and see what people say: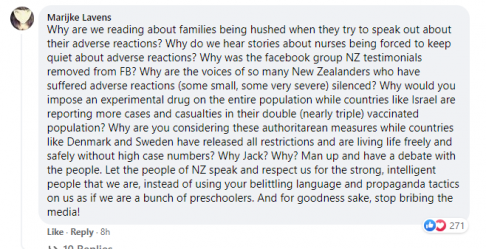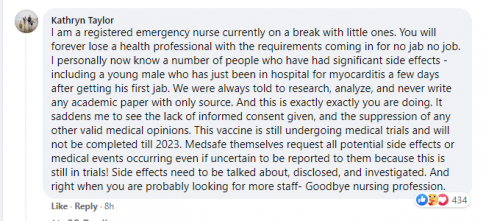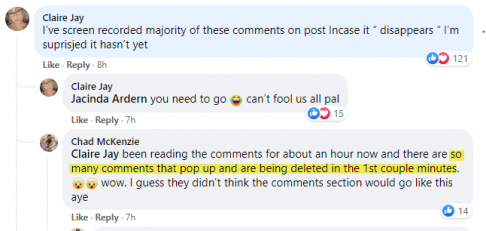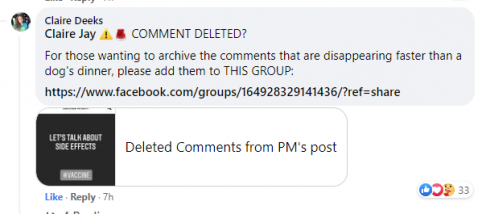 Link is here:
https://www.facebook.com/groups/164928329141436/
(Claire is the founder of the Voices Of Freedom group in NZ)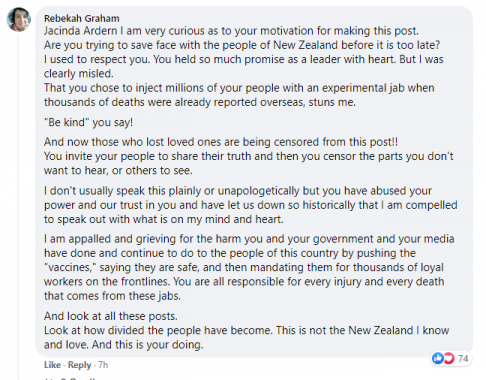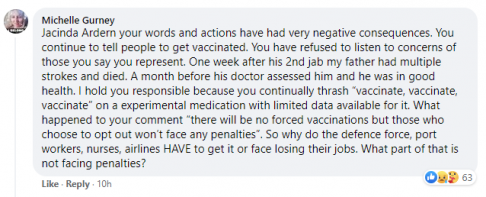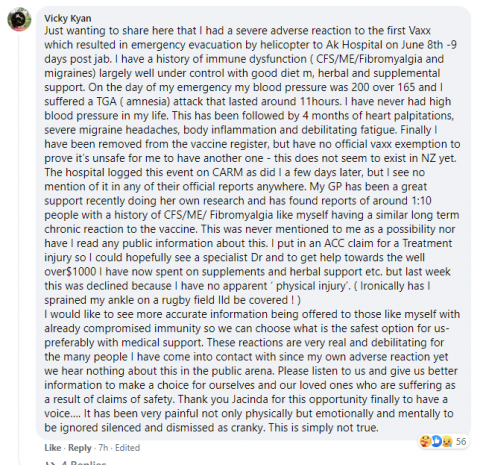 Last edited: