Metaphysical & Spiritual Teacher
The result of the petition that we put in
the previous article
has been more or less satisfactory, in the sense that, although there has not been as much participation at the time of executing the petitions as it would have been necessary to be able to start it up full power, if it had been executed with sufficient energy and consciousness combining the requests of all those who have participated so that Kumar, our planetary logos, and Rawak, the solar logos, accept to withdraw the permissions that we had explained so that the Asimoss, Amoss and the rest of races and entities cannot use, from a certain degree and level beyond their basic survival as living beings, the energy fields of the Earth and the solar system.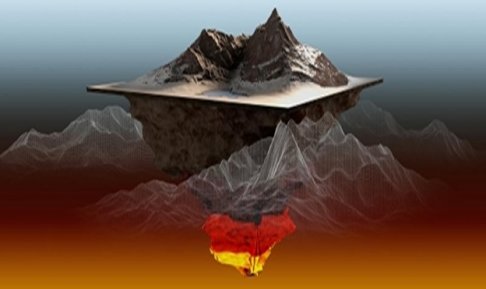 All right. Now, in what position and state does this leave us regarding their influence, blockages and limitations when it comes to moving forward with the process of frequency elevation and evolutionary level rise? In a bittersweet point. We are not being able to take them out, for the time being, and they continue to move with relative ease without being within the reach of the energy fields of human beings, they still have bases and operational centers deeply installed in the center of the planet and have the capacity to use the technology that they have everywhere to keep trying to stop any change or octave that allows us to continue advancing effectively and quickly. But they have lost the power to manipulate reality, to manipulate the collective unconscious and to absorb huge amounts of energy that makes them, or has made them, powerful enough to represent a daily threat against all of us. So, they are still present and "active," but they are less able to execute their plans at the same level as until a few days ago.
At the moment, this situation does not seem to change in the short term until the result of other maneuvers or changes that can be executed to start an extraction offensive of all the remaining members of these races is known, something that cannot be done on a large scale while they still have reproductive capabilities assisted by such developed technological means.
We will try, therefore, to execute another request so that the forces that assist the planet try to "destroy" those operational centers, despite their depth and proximity to the planetary nucleus, which makes an "aggressive" intervention unfeasible because it would endanger the very structure and stability of the planet on a physical and etheric level.
Therefore, the way to do it is that those groups and hierarchies that are part of the concept of "forces of nature" but with the capacity to interact under the terrestrial mantle, that is, those that we would call " high level elementals " that can work, and in fact do, in the internal structures of the Earth, intervene to "dismantle" as much as possible, or plug, or flood or block, the entry and exit access to the centers and bases of operations of the Asimoss and Amoss, which are the main points where the rest of the members of all the remaining races come together.
This way, it is intended that those who are inside cannot leave, and those who enter and leave in "missions" and recognition and logistical tasks for these races cannot longer enter, isolating them without being able to receive external help and above all, without danger of causing damage to the internal structure of the planet, also preventing them from escaping through it to other points safer for them.
Therefore, the petition to our Higher Self, once, is as follows:
I request my Higher Self, and I give permission, in the name of humanity, to ask Kumar as our planetary logos to order the forces, groups and hierarchies that assist him to intervene in the sealing of all physical and etheric access to the operative bases and logistics centers that Amoss, Asimoss, Animiss, Alomiss, Zuls and "grays" have inside the planet, completely closing the accesses and passes, entrances and exits, tunnels, communication points, bridges and other used elements by the members of these races to move freely through the terrestrial interior to access the surface and the rest of their bases and places of management, supply and coordination. I request and give permission for this petition to be transferred to all the Higher Selves of all the people with an active incarnation on Earth, so that their souls are told the same and that they execute it by giving their approval to add their consciousness and energy to the global request that is made to the planet, although the personality has not become aware, does not know or does not understand this information that is made to reach the soul through the Higher Self.​
​
I request that the necessary permits and capacities be given to the forces, groups, beings and hierarchies that assist the planetary logos so that they can act without delay and with the necessary resources to be able to fulfill this request of all the Higher Selves of the human beings incarnated in Earth, as a measure to prevent the interference of Asimoss, Amoss and other races on the evolutionary process of humanity. Thank you.​
With this, we continue looking for formulas to continue with the offensive, and hoping that, increasingly, we have results that allow us to glimpse a planet without a single member of these races and species contrary to humanity and without permits to continue in Earth.
A hug,
David Topí
The article above has been translated from Spanish to English by Carl. Minor editorial changes made by Laron. David has given transients.info direct permission to share his articles in this manner.

This work is licensed under a Attribution-NonCommercial-NoDerivs 3.0 Unported (
CC BY-NC-ND 3.0
). You're allowed to share this article for non-commercial purposes, but you must not edit or modify the contents. You must include all links and images, as well as provide appropriate credit — which includes a link leading directly back to this article at the top of your re-post. You must also include this licence information.
About the Author
David Topi is an engineer, multifaceted writer, trainer and therapist. One of his main areas of focus is educating and helping people through spiritual and personal processes. He is an energy healer and uses the "Akashic" healing technique. He is trained in metaphysics, alternative methods, inherent spiritual abilities and in personal deployment systems that allow humans to express their maximum potential and find answers for their questions. Back in 2013 he created EMEDT, Metaphysics and Transpersonal Deployment School, to provide a framework, organised and structured to the training he teaches. The website for David Topi's Spanish based Metaphysics and Transpersonal Deployment School can be found here,
http://emedt.org
. David Topi's home page can be found here,
http://www.davidtopi.com
(Spanish).