Healing Facilitator & Consciousness Guide
Staff member
Administrator
Creator of transients.info & The Roundtable
Jul 19, 2016
5,359
13,800
I facilitated a couple of QHHT (past life regression) sessions over the past two days here in Christchurch, New Zealand. The client's higher self came through very strongly yesterday, so this message, while short, is an important one: "The shift in happening… more people need to tune into the energy. (Which energy?) Gaia's energy, to help Gaia shift. There are too many people in the 3D matrix who still don't want to change — it leads to chaos, destruction. (Because they won't change?) Yeah… destroys the food chain and leads to war."
A few weeks ago I had a QHHT client who had a decent portion of her session focused on this situation above. I've had mixed feelings about sharing it like I usually would (transcribing the entire thing), as the future shown included war and then major earth changes. The founders, beings who look after and help with the shift process that reside in a higher dimension, were involved in that session. They were very concerned and provided information about what people can do to help stop that future, and showed what would take place if it occurred, including crafts taking some people to another planet after the war, before major earth changes.
The above may sound a bit crazy, or hard to accept, but many people were expecting that future up until about 2013. A similar picture was portrayed in a number of Dolores Cannon's books, as well as with what I've posted on transients with transcribed sessions dating back to 2013, especially those with Lai.
Nothing is set in stone. We all have the capacity to change, to wake up and help others wake. Through doing so, we can continue on down a positive timeline, but based on these two sessions, I'm getting the impression more effort is needed on a global level.
For those looking for more information on this topic, do read Dolores Cannon's book, The Three Waves of Volunteers and the New Earth. I've been sharing David Topi's articles (Spanish metaphysical and spiritual teacher) on my site transients for years now, which are focused on the new earth and timeline shifts, which my friend Carl translates into English. His latest one was posted yesterday,
https://www.transients.info/2019/04/expelling-all-the-negative-entities-and-forces-on-the-planet/
. To find the last session with my client Lai, that included information on the shift, see this article: "September Frequency Peak, Wave X, New Earth and the Shift in Consciousness | The Cosmic Journey of Lai Part 9" (
https://www.transients.info/2016/09/september-frequency-peak-wavex-new-earth-the-shift-in-consciousness/
).
With that session yesterday, we also addressed some health issues and found answers to a lot of questions the client had, with the help of three past lives that came up, and her higher self. While discussing the regression right after, one health condition was completely gone.
I'm available for session here in Christchurch, so feel free to contact me anytime.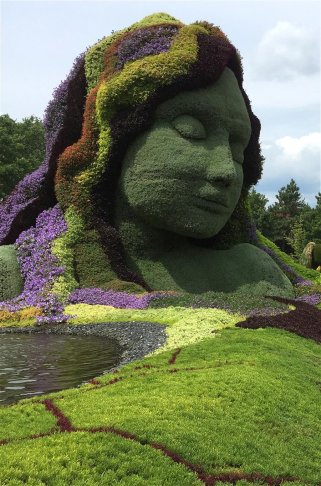 ​