QHHT Hypnotherapist, Energy Healer, SpiritualCoach
Staff member
Administrator
Creator of transients.info & The Roundtable
Jul 19, 2016
7,328
15,407
That was a great session last weekend. Check out the
feedback
if you haven't already. Lila is unavailable this weekend so I will again be hosting.
So, here we go, the new year is upon us. This is our time. Around the middle of last year, if I remember correctly, I had the intuitive feeling that the plandemic is one of the main reasons the volunteers are here.
The shift in consciousness is upon us and what has been taking place globally is an important catalyst as it's created a space to wake people up, with the help of many people out there including Trump. It's leading people to
create
and take action on what's important to them; stepping out of systems is part of this.
A great example is the story of the
Free Marketeers
I posted recently on the Forum. This is an example of how the tyranny was no longer going to be imposed on a single individual, so they went off and created a different space, which now includes 140 stallholders, just down the road from me. No masks. No Vaccine passports. Healthy and free.
I recently attended a four hour workshop on Natural Lore, aka common law, but not to be mistaken with common court law which is different. The teachings show that all Governments are corporations and then when you are born, your parents sign a birth certificate — one of 4 from what I understand as the others you don't ever see, one which is traded on the markets and stamped as it's sent around the world globally — and you are marked down as having died at sea. This allows Governments to handle your affairs and is why they are legally allowed to deal with you in the court system. Once you acknowledge you are alive, their rules and laws no longer apply to you.
Language is everything here with Natural Lore. For example, the word freedom is not how it sounds. "dom" = domination. You shouldn't use that word. When an authority asks you, "Do you understand?" What they are really asking is if you stand under them, making you inferior. These are just two of many examples.
My point of bringing this up is that once you step out of this global monetary system, declare that they can no longer handle your affairs, another spiritual awakening will take place as you become truly free. This enslavement system also has energetic ties that reach into the
reincarnation trap
and satanic rituals that more are learning about which takes place in certain circles such as with the rich and famous.
This Weekend
Last week
we focused in on moving into a higher vibration and remaining at that level as often as we can. In addition to sending healing to those that participate, and any other requests that people bring in below in this thread, let's focus on the energy of creation.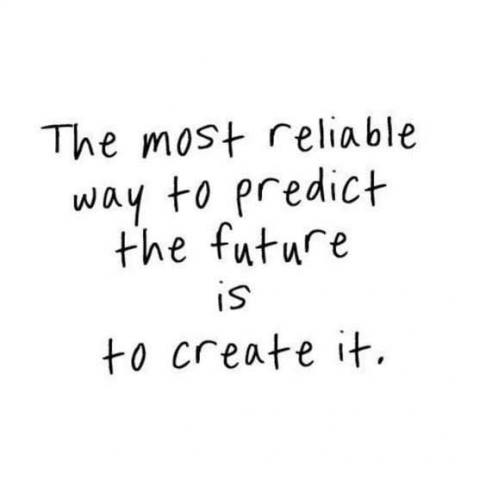 ​
What can you do to help with this new earth that's upon us? What ideas do you have? What project could you get involved in or manifest yourself?
Let's take a journey and find out.
After gathering in our circle at the clearing, at some point set the intention of moving into the energy of manifestation and creation. Don't think, just know. Know that you are ready to receive information on how you can create. It could be anything at all.
Next, open yourself up to receive which might include a journey of sorts away from the group, or some members of the group might journey with you. See where this takes you.
If you need a trigger, visualise yourself lifting up off the ground into the air and will yourself to be taken to a place that will give you hints and ideas of what you can get involved in. You can also ask a guide to come to you, and take you there.
​
Additional Info
We welcome new Roundtable members to our sessions. This week that group includes
StarVorma
LelandVaw
doopewlop21Acate
WilliamJedge
Gilbertaveme
sportstrader8
Durlin
We hope you check in and perhaps join us. No experience or 'special abilities' required. A sense of wonder and fun recommended. If you're joining us for the first time this week your timing is great.
If the exact time in your area does not work for you, then just join when you can. Many of us have no problems connecting a few hours earlier or later but find somewhere in a 24-hour window works best. Some people have even set the intention to join in dream time.
Instructions are posted below. Let us know if you have any questions and welcome.
The time for the session is the same each week based on 8am Sunday, New Zealand time, unless there is a daylight saving change in you area (if so, just go by
8am Auckland, New Zealand time
). This time is calculated to make the sessions accessible to as many as possible.
USA: Saturday: 2 pm EDT, 12 PM MDT, 1 pm CDT, 11 am PDT
Europe: France (Paris), Switzerland, Sweden, Saturday: 7 pm
UK: England (London), Ireland (Dublin), Saturday: 6 pm
Russia: (Moscow), Saturday: 9 pm
South Africa: (Johannesburg), Saturday: 8 pm
Australia: (Sydney, AEST) Sunday: 5 am, (Perth) Sunday, 2 am (remember, you can do the session out of time within 24 hours and it will work exactly the same)
About these Sessions
For those new to these sessions, or if you simply want to be reminded on how to connect in and what methods you can use to send healing, see
this article here
.
The purpose of these weekly sessions is to send healing to each participant, which can be accomplished by focusing on individuals or the group, depending on what methods you chose to use. You are always free to set secondary intentions around focusing on world events that may need some helping energy — on other levels our group also works in a multi-dimensional sense. Sometimes we get healing requests within the replies here, so do check back here just before the sessions begins.
Let us know if you are joining by responding below or or contacting us through the Contact Forum Admin link
here
. The session is 20-30 minutes and you can send, and or receive healing; it is up to you. Anyone can heal. No training is required to participate.
Please provide any feedback on here if you receive any and feel comfortable sharing.
The place we have chosen to visualize when first connecting in, and to anchor that connection, is a forest clearing. Think of an opening inside a forest where there is a large crystal in the center that we gather around. The ground could have moss or grass, perhaps even dirt or another surface that appears to you. There may be the sound of a waterfall nearby which could result in a river that you could see, or not. You could start off here and then go off to another place of your choosing to send and/or receive healing. Some people find themselves being taken on a journey where they are shown other things during a session, but we all experience this in our own unique ways.
You can find further information about these sessions through the link,
Remote Group Healing
, via the INFO link in the menu here on The Roundtable.
Last edited: