QHHT Hypnotherapist, Energy Healer, SpiritualCoach
Staff member
Administrator
Creator of transients.info & The Roundtable
Jul 19, 2016
6,164
14,648
This YouTube video below is introduced by my friend
Clinton
in Australia. Note that the video is uploaded by the
official channel
for the European Space Agency, ESA.
"This is the latest update from the European Space Agency of the migration of our magnetic north pole. The acceleration continues and it has now passed the geographic north pole and is heading southward to it's opposing pole (which is moving straight up to meet it). It's astounding that all over the 'news' it's politics, trade wars, climate change nonsense and all manner of meaningless posturing while we are heading toward a magnetic reversal at continually increasing speed. This has not happened in known human history. At the same time, our Sun is heading into a grand minimum and we are getting hit by more cosmic rays than we've ever known before. All these events are intensifying, yet nobody is talking about it.
You're being distracted in the most sinister way, because this is EXACTLY what the ancients knew about and why they preserved their unbelievable achievements. They were beyond us in so many ways. I will still keep trying to get the message out to those that want to listen, but I know how few people that really is.
Some of you may have noticed the intensification of madness from humanity happening at this same time. This is not a coincidence. The connection between these events and consciousness is real, and people are either being swept up by this madness, or they are in tune with the planet and actually growing with these changes. I hope if you are reading this, you are one of the latter."
And for those who want to get right to the point as some videos sure do take their time, here is a screen shot from the end of the video which doesn't have any sound and is basically just showing this graph anyway.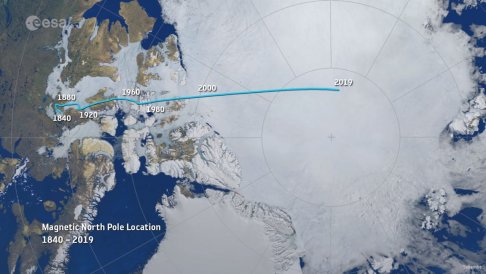 ​