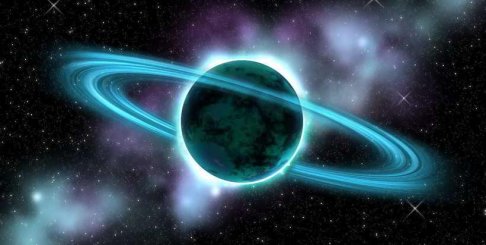 ​
Well, HELLO brave new world!
Saturn enters our New Age sign of Aquarius at last.
Now we can let go of the blame, punish and control regime we have been living in for far too long and that has been showing its face through attitudes of many, including world leaders more than usual in the last 3 years when various world crises have occurred.
The current one is changing a lot of that as the world fights a common foe.
This current situation has taken focus right off other world news including pending elections which will probably be cancelled anyway or carried out behind closed doors or electronically.
Saturn was in his own sign for 3 years really enforcing the rules and keeping us stuck in the old ways although he did a lot of good in some areas on more personal levels teaching us patience, resilience and perseverance, the qualities that Capricorns do so well. Tenacity is another key word for the same although for some this may have worked against them very much so.
We know of one world leader who has been extremely tenacious and hung in there no matter what.
As this move of Saturn approached Aquarius in the last months there has been a major world event which commenced when Mars was out of bounds – which means being out of control of the suns guidance or "rules", Mars ruling viruses , so this was when the Corona virus became out of control. This happened first in Sagittarius and then in Capricorn.Now Mars approaches Aquarius to join Saturn at the end of this month.
I am hoping when they meet on the 31st that this will slow the virus down as Mars has been conjuncting Jupiter and will conjunct Pluto tomorrow, Pluto being about the masses, and the deep fear and feelings of death and doom.
His conjunction with Jupiter was about the spreading of the dis-ease, which did speed up in certain places in the last week, a lot interestingly to do with travelers which Jupiter is all about.
But Saturn has his rules and his work in our communities now (Aquarius is about communities) could well bring a great slowing down at the least of this very aggressive virus that is spreading quicker than a lot we have seen before.
It is interesting that other global events have paled in insignificance in the last weeks with everyone feeling rather subdued by this surreal turn of events for our planet and the people on it.
Saturn into Aquarius is changing the rules, changing all our attitudes and values too it seems, bringing things back to basics in our communities and with world Govs too, to bring about a new order that has been long coming so that we are going to be forced to work together to bring about a much better system for our entire planet and the people on it, which will include our environment, health, our priorities , finances , schooling systems and more.
Aquarius is about media so that is one area that may find new rules getting in the way of sensationalist news that is so destructive and brings so much panic to fearful people.
Aquarius is also about technology, companies, groups and schools, public transport and aviation, all of which now already have new rules.
This will be aided by eclipses beginning in the signs of Gemini(short journeys, education, law and communication) and Sagittarius, (distance world travel) and higher education.
We HAVE heard about the economy which most countries no longer have much of and where we are existing on money that actually doesn't exist either or if so , someone out there who is the source of world wide Gov loans at present is sure going to be rich beyond imagination long term.
Jupiter with his conjunction to Pluto in Capricorn is all about the changes in the monetary system and the world crisis on financial levels at present. I do wonder if Bitcoin will become more popular in its various forms as I always saw this for Uranus in Taurus and now Saturn is in the electronics sign of Aquarius I do think this will be so for our future.
The old banking systems are almost obsolete now as we will find, and some will be making important transformations very quickly in the times to come, but its important to remember this is a transitional year as Saturn has only just entered this sign and will move out and in again during the year, becoming totally into Aquarius mid Dec when the major total solar eclipse happens in Sagittarius, which is going to bring some announcements that will bring world travel back on the map although this could begin in June around the 6th as well.
Saturn is setting out to change life as we know it and other world systems. New laws will come in and we may well find ourselves living in a system that favours equality. (Once this was called communism, but don't worry they will surely find another name to suit us all better).
I have written for a while that when Saturn and Jupiter meet in Aquarius at the end of the year and for the first half of 2021 we will really be entering a New Age as this has been predicted by many of the world spiritual leaders as beginning during the 2020s . Some of the more ancient Buddhist systems call this the Golden Age.
Aquarius in one sense will see us being more independent and isolated or solitary, freelance, and Saturn will bring us needed structure in all the above areas.
And in Aquarius, he will bring more political equality and a wider understanding for world leaders that we need to work with other systems to bring about advancement in all areas that will help mankind such as the effect certain elements have on our environment, poisons – pollution , bringing new respect and caring towards all life on this planet.
.
And of course this is all about working at home and being entertained more at home with the use of technology, teaching us to be both independent but also aware of the need for cooperation in groups and the great need for less judgement and discrimination, blame and control that was part of the old patriarchal system.
But that will be more long term. A big focus should shift for all of us from the old ways to an entirely different way of life as we adjust to sudden new rules that work for the good of the whole, rather than just certain countries and this begins today.
Some major adjusting will take place with the 3 eclipses happening in June/July, first in Sagittarius and then Cancer and Capricorn ending an era in our lives that relates way back into our past, and old patterns for Govs as well as individuals..
It comes to mind that matters relating to race, creed and gender, minority groups and equality of all people and discrimination concerning the same, will no longer be such a big deal to petty minds, as we face these new threats that are so in our face at present.
This move of Saturn could bode well for counties at war as the world fights a common foe.
In a nutshell in regard to Saturn into Aquarius, "Times sure are achanging" as Saturn rules time and Aquarius is change.
For Capricorns it's been tough but it's pushed them to achieve what they had been putting off, and for Cancerians its been a really tough few years. Arians and Librans have had their challenges too and those with a Cancerian or Capricorn ascending sign have done it hard as well on physical levels and with relationships.
So now this is changing for the better for those signs and its time for Leos and Aquarians to knuckle down to the tasks ahead and this automatically means a hard time ahead for world leaders especially as they face many new challenges in the 3 years ahead.
Taureans and Scorpios will also find themselves working a little harder and having to shoulder more responsibilities more than likely.
So these are my present thoughts on Saturn into Aquarius today as the moon enters Pisces which for me is a blessing and for all of us a time to take stock on more multidimensional levels and think of our spiritual path ahead.