Healing Facilitator & Consciousness Guide
Staff member
Administrator
Creator of transients.info & The Roundtable
Jul 19, 2016
5,719
14,294
Russian geophysicist Ivan Koulakov has announced that Bolshaya Udina, formerly an extinct volcano in the eastern Russia, is showing signs of activity. He reports a fifty percent chance of eruption at any moment, which could lead have a catastrophic global impact. (
Source
)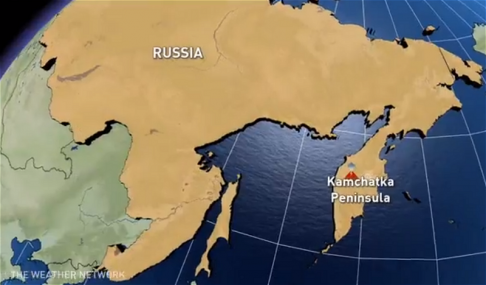 ​
It's location is on the Kamchakta Peninsula. Back in May, 2013, the deepest ever earthquake in recorded history was very close to that location.
His study notes that, "...
this volcano is difficult to monitor because it is far from permanent seismic stations
."
I've been waiting for a large eruption in the Pacific but I'm expecting it to be more centralised.