QHHT & Past Life Regression
Staff member
Administrator
Creator of transients.info & The Roundtable
Jul 19, 2016
7,459
15,613
Reiki, a Japanese word that translates to spiritual, or sacred, energy, is a method of energy healing developed by Buddhist monk Mikao Usui. Its origins lie in holy writings in India, Sanskrit formulas, and Buddhist sutras.
Through a hands on method, universal life force energy (aka 'source' energy) travels through the healer, out the hands, as they act as a conduit during a Reiki treatment.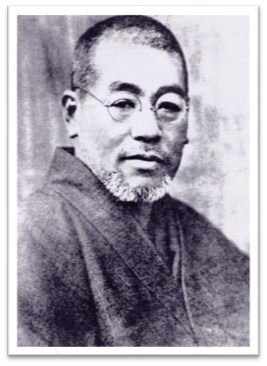 Mikao Usui
​
There are three levels of training. This upcoming course is the first level (beginners).
What to expect with Reiki Level 1 training:
Six hours of live training over two days, 3 hours a day, on Zoom, in a group of up to 8
Training includes extra content on healing and group activities, alongside the traditional Reiki training
Four distant attunements, before and after each online training session
On completion of the training you receive:
Reiki Level 1 Student Manual (46 Page PDF)
Certificate of completion (A PDF to print for your healing space) Example here.
What's required to attend?
A webcam or video capable device with a microphone (we need to see and hear you).
Paper to write down notes.
A volunteer if possible (not mandatory), for you to practice healing on, about an hour and a half in on the first day.
Before and after each training session, you'll have a distant attunement take place. This is a ritual that a Reiki Master performs to attune you to the Reiki energies, which includes releasing energy blocks to help you more effectively as a channel for receiving and sending Reiki energy.
This course is taking place on Zoom at 10am, on Saturday the 19th of November Auckland, New Zealand time (UTC+13) and again at 10am on Sunday the 20th. Use NZ time to work out the time in your location using the website
here
. I've included the common time zones below. (Add 24 hours for the second day.) Do note it's the day before for some time zones.
Auckland, New Zealand Sat, 19 Nov 2022 at 10:00 a.m. NZDT
Sydney, Australia Sat, 19 Nov 2022 at 8:00 a.m. AEDT
Melbourne, Australia Sat, 19 Nov 2022 at 8:00 a.m. AEDT
Pacific Time, PT Fri, 18 Nov 2022 at 1:00 p.m. PST
Central Time, CT Fri, 18 Nov 2022 at 3:00 p.m. CST
Eastern Time, ET Fri, 18 Nov 2022 at 4:00 p.m. EST
London, United Kingdom Fri, 18 Nov 2022 at 9:00 p.m. GMT
Don't worry if you can't make it. There will be more Reiki Level 1 training sessions coming up.
The energy exchange (cost) for Reiki Level 1 training is $333.33 NZ, which is around $196 US, £172 GBP or €196 EURO.
If you wish to attend, contact Laron over email
[email protected]
Please also contact me if you can't make this training, but are still interested in the next available training date, including level 2 or Master if you have already completed level 1.
The Benefits of Reiki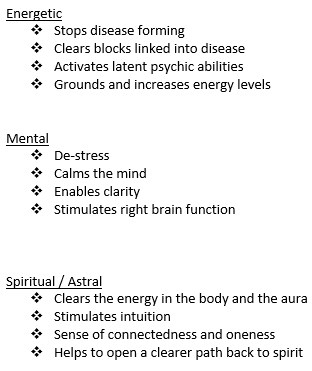 About Your Reiki Master
While I'm also a past life regression hypnotherapist (QHHT), out of body explorer and teacher, shaman with plant medicine experience, and a spiritual coach, I've been an energy healer for over fifteen years.
In 2011 I finished my Reiki training, becoming a Reiki Master. In 2012 I completed a Diploma in Energetic Healing at a Metaphysical College (Stephen Bishop's ICOHM) in Sydney, Australia, which was a full time one year course. I've learnt
The Journey
technique with Brandon Bays and studied courses in crystal healing including crystal wand healing. That's alongside reading many books on healing. I have experience with Naturopathic based biofeedback systems and many areas of Naturopathy.
In addition to my healing work with clients, I've made sure I've kept on with my own healing journey which has included inner child work, spiritual based counselling, plant medicine ceremonies, and healing through a variety of healing modalities like kinesiology and past life regression.