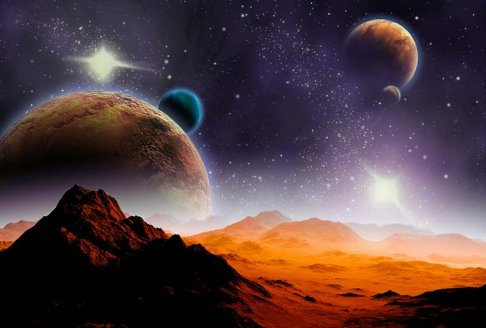 ​
Rx Venus in Gemini, still a little socially challenged, will make a nice quintile (72 degrees) with Mars in Pisces today which some may find quite empowering, so will feel brave enough to step out and make new contacts, go somewhere different, maybe find some entertainment, or be more expressive than they have felt like being lately.
This is good for Geminis, Pisceans, Taureans or Librans as well as others.
The moon is now in Gemini so the social/communication energies are strong just now.
Mars is sextile to Pluto in Capricorn which brings more depth to our experiences, an aspect that Arians and Pisces, Scorpios and Capricorns will enjoy, but everyone can tap into, to keep a stable core, as the first of the Cancerian eclipses approaches in 2 days, which all Cancerian people must surely be aware of by now.
Being a new moon this is the time for major decisions on family and security matters although a lot will be taken out of their hands no doubt.
Tomorrow is when the Sun will conjunct the North Node which is a highly karmic aspect, happening at 29 degrees Gemini. Many will find this period lucky for love and for personal security matters too. It should bring good news for many, especially if you have the Sun or moon, planets or angles in your birth chart on this degree.
Tomorrow Mars in Pisces sextiles Jupiter in Capricorn, a motivating influence for any action that needs to be taken, or short journeys to go on.
Pisceans, Arians, Sagittarians and Capricorns cant help but feel this aspect and will be making the most of it, especially the latter as any aspects now are drawn into the eclipse energy.
In fact we are all blessed to have these positive aspects at the time of this "people" eclipse, the first of two on this axis of Cancer and Capricorn , and the last of the set that began July 2018.
This is ending an era in our lives both on a global scale and personally.
These have been changing forever the old ways of Gov before the new systems kick in later in the year.
The unrest the world is feeling relates directly to these eclipses as the old patriarchal systems are challenged once and for all. But of course as I mentioned often, there is much adjusting to do. This is a year of birthing pains as we move forward with a system that will allow more freedom and bring much more equality, plus a healthier world and environment.
But the financial forces that hold the world captive will not give up control easily so there is still a battle ahead.
As the first eclipses approaches there has been a 7.4 earthquake off the coast of my country but as far as I know there has been no tsunami or damage done in NZ, just a lot of shaking on our North Island's East coast.
As the Perigee moon approaches after the eclipse on the 30th of June, there may well be more of these events.
Eclipses by their nature bring the unexpected so we must be prepared for that on a Global scale.