Frequency Modulator
Staff member
RT Supporter
Global Moderator
Board Moderator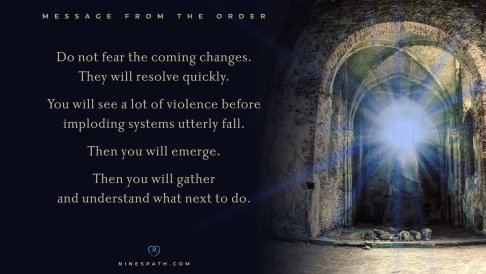 Do not fear the coming changes. They will resolve quickly.
You will see a lot of violence before imploding systems utterly fall. Then you will emerge. Then you will gather and understand what next to do.
When you come to that moment, we will be more present, as caretakers move into place.
— a message from the Order
Higher Orders: Codes Angelic and Divine introduces angelic and celestial transmissions through the League of Light. Expand your knowing, get the codes.

ninespath.com