This site www.transients.info, an alternative news and metaphysical informational resource, does welcome article submissions—those which relate to our general essence and theme. We currently accept paid submissions for link referral based articles if they fit into the usual topics of the site, as this helps keep the site going.
We are all about consciousness growth, spiritual and metaphysical education, natural health, as well as inspiring creativity. We do author our own articles and on occasion share articles from other sources.
As this shift in consciousness continues, in reference to the astrological age—simultaneous to the "new earth" situation (which is very well covered in the book, The Three Waves of Volunteers and the New Earth, by the late Dolores Cannon)—our times are changing; change is becoming much more dramatic and people will be searching for answers. We have a lot of answers right here and will continue to supply more.
We also encourage registration and participation on our community forum, The Roundtable, as we do look out for worthy threads to promote into articles for the front page. The Roundtable is also a rich resource of information. Some threads are pinned and added to so future visitors can find out about important subjects.
As transients.info heads into the future we plan to do a whole lot more, such as the creation of a YouTube channel, regular events like remote viewing, astral projection groups, online meditation and mantra events, and so on.
Note that two of the more important areas we love to share are past life regression transcripts and direct experiences from conscoius astral projection and out of body exploration.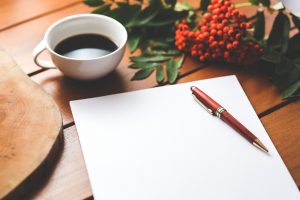 Submission Guidelines
While keeping to the essence of the site, we do currently have an open mind around where you are coming from, but there should be a certain level of respect and professionalism in regards to the chosen topics. As to word count, aim for at least 400; otherwise we don't set a maximum limit.
We don't mind if you link to referral programs/sites, as your time is valuable and this is a good way to compensate your effort, but at the same time we are not a commercial site and your primary motivation should be about helping others, rather than taking advantage.
Preexisting Content
We highly encourage original content that is written directly for transients.info; however, we do accept articles written by you which already exist online on your personal blog or site, but which have not already been distributed elsewhere. It's important that your content is unique.
Registration & Author Bio
While not mandatory, if you register on transients.info (via the Roundtable Forum), we will be able to then select your name as the author, rather than have our 'transients.info' account with some text under it manually entered to explain who the author is. Having you registered with your real name, either your first or full name, is the preferred method for our posts as it does look more professional and links to your bio.
Please also include an author bio, about a paragraph in length. See other author bio's for examples. An 'About the Author' section is encouraged at the bottom of each article, but this will occur automatically if we post your article under your registered name. We don't mind you having links in your bio back to your personal sites and social networking accounts. We will remind you of both of these points if your article is accepted. For regular contributors, we may set you up with a portal account so you can submit your articles directly to the site.
Articles will be shared on transients.info's social media accounts, in additional email subscribers being alerted.
Response Time & Feedback
If your article is accepted, we will do our best to respond to you within three business days after receiving it. We may not always respond to all submissions if the submission is not accepted. Feedback may sometimes be given to help you modify the article to better suit the site, or to help explain what we are looking for if the article is not appropriate.
Sending Submissions
Please send your article to [email protected] within an attachment or within the body of the email. If your article exists online, just send along a link. Remember to include a title of your article, as that can be easily forget.
Please make sure you are not breaching copyright with any image attachments or text you may have included and make sure you include a link back to the image, or an explanation of the source of the image, otherwise we do have to manually check by researching where it first appeared.
Also note that we may modify the title to better reflect what you have written about and to suit the style of the site. We may also edit and change parts of your article if any editorial issues come up, but we will inform you if any major changes are made. Feel free to discuss this with us if you have any questions.
Last updated: June 27, 2018