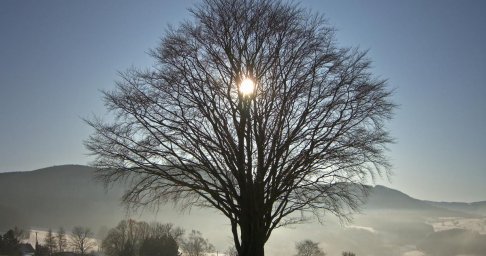 ​
Happy winter Solstice in my part of the world !
In a few hours the North celebrates their Summer Solstice... So Happy solstice to all of you up there!
Here in NZ it's the shortest day and mid winter so we are seeing frosty mornings and snow on the mountains around us.
This time of Solstice which ever part of the world you are in , is about renewal and the best time to contemplate on the energies of light and darkness with the returning of light paramount in my part of the world, but so symbolic, so important in this time we live in after two years of experiencing more darkness, that is collectively being aware of it , than ever in our lifetimes.
We have recognised that there has been a great darkness permeating throughout our world as we have seen it now up close and personal as it was there in everything we thought was normal in our world and no longer an obscure concept that occasionally reared its head in horror movies, books and sermons in churches or the odd personal experience in dreams or real life.
The good news is that there is light now brighter than its ever been shining in those who KNOW there is a better future coming, those who keep faith for the same and believe in it so much that they are helping to create it. The more who visualize and "know" in their hearts this is happening , the more it will manifest on this good Earth.
The more we talk about and glorify the negatives (although its certainly Ok to not be in denial of it) the more it becomes a reality as percentages count in this war of light and dark that is happening on this planet and simply by being one who believes in a world of peace and unity, fairness and equality, the more it happens. Because of people such as these simply existing we have already won even though it does not appear that way for many.
The spirit residing in we Human beings is much more powerful than most of us realise. The Good in the Human spirit will always prevail which is the main lesson we are all learning at this time.
Dark and evil can be recognised as a system that controls and restricts and tries to shut off natural freedoms and rights, intuition and natural instincts, plus our connection to nature and the natural ways of healing that comes directly from Mother Earth.
Today the Sun moves into Cancer to shine light on all born in this family/people orientated sign, the sign of nurturing, protection and security, also shining light on all the sign represents for the world..
The new beginning New Moon for Cancerians will happen on the 28th/29th June depending where you are in the world. It's the 29th here and in Aust .
Today is also the last quarter Moon phase beginning This is very timely as its about readjustment or review arising from a crisis in consciousness and goodness knows a lot of us have had that at the recent Full Moon in Sag and before.
This can also be a time to reap the rewards or close a project/plan, not typically a favorable time for launching something new, as our "audience" may be critical or uninterested. It's a time of readjustment; correcting and elimination.
Planetary aspects on this day are very supportive as Venus at 28 degrees Taurus trines Pluto in Capricorn, Pluto who is getting very near to Aquarius by now but being very slow moving will not get there until 23rd March 2023.
This aspect of Venus/Pluto supports our ability to stay grounded and practical, well anchored to our earthly roots but also maintaining healthy values on all levels of being.
Taureans, Librans , Scorpios and Capricorns especially should be feeling their power but we can all use the energy if we are needing it .
Mercury is quintile to Neptune Gemini to Pisces, an aspect that empowers us on mental and spiritual levels, enhancing our creative/intuitive mental abilities so we can blend the same with logic quickly and efficiently.
Virgos, Geminis and Pisces type people will enjoy this one.
Today and tomorrow are times of moving from one stage of life to another with renewed hope and love of the life we chose to live before we were born when we mapped it all out with the help of others assisting in our plan and path.
It's a day of honouring the same as times have been hard but I want you all to remember we are living in a very special year when Jupiter and Neptune joined together as a promise of higher energies coming into our world . We are still in that energy as a new great cycle has begun.