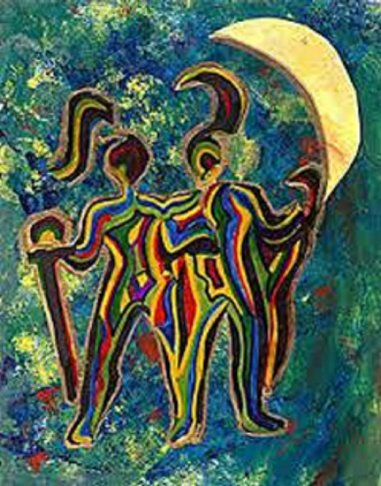 ​
Venus moves into Taurus where she is very much at home.
After her fiery adventures in Aries she is ready to be wined and dined and to relax in her luxurious home with its beautiful furnishings and enjoy her surroundings, do a little gardening, pick some flowers, maybe redecorate and be her most creative. Venus will also probably want a makeover and a rehash of her health regime.
She will want to check on her security, make sure her assets are all intact , perhaps even increase them.
Venus in Taurus is good for all of the above , and very grounding as well. She will be looking for security in love also during this transit of Taurus that will last until 22nd/23rd June.
Naturally Taureans will enjoy this period ahead and feel at their best, with more love and attention than they have had for a while.
Librans also will get a chance to settle and enjoy life and love after the rather hectic time in the last few weeks with Venus in their opposite sign bringing more emotional challenges than they had bargained for.
Its been the same for all of us to a degree. So wherever Taurus falls in your natal or solar charts expect everything to be a little calmer and more grounded, supported too.
This is my child zone in my natal chart and my communication zone in my solar. I will appreciate that!
I have explained before how strong aspects near a lunation such as tomorrow's New Moon are felt at that time and in this case set the trend of the month ahead as the New Moon aspects tell that story for all of us.
This means that both Venus into Taurus and also the very strong, active aspects of Mars conjunct Jupiter happening now will be part of our experience tomorrow as well as for some, today , not to mention the rest of the month for all of us.
This happens at 3 degrees Aries and so iits nteresting to look at the Sabian symbol (we use 4 degrees) "Two lovers strolling through a secluded walk" which brings us back to the Taurean theme . This symbolizes making sure we take time to explore the deeper aspects of our feelings , also to take time out to spend time with nature and those we are close to who are not going to criticize or attack us for beliefs or who we are.. It warns us of how hidden feelings, both our own and other peoples can erupt to bring pressure on us or others.
Basically its saying to remember to enjoy the moment and the beautiful things of life amongst the Gemini chatter and hype around us .
At this time we don't need advice or something new to worry about, just to "be" for a while.
The Gemini New Moon dual influence with this is very evident however as this is an aspect of action – being on a mission and launching new projects, with vision, passion and drive as in fact it brings the power to overcome everything and everyone who stands in our way,
I am getting from this that before we take off on new adventures which the New Moon provides the starting point for, we should take time out to smell the flowers and make sure we are grounded for what is ahead as its going to be dynamic!
The Suns quintile (an empowering, mentally enhancing aspect), to Neptune shows that everything is exactly as its meant to be on all dimensional levels, and to keep all our senses on alert for signs around us within nature as well as other realms for validation on our own instincts and intuition as we enter this new beginning phase.. This is promising Piscean types a smooth road ahead at least and for all of us who have the ability to tune into the spheres.
Tomorrow is the new beginning New Moon for Geminis, a very focused New Moon with all planets on one half of the zodiac but not in a nodal bind sense as that is gone now.
With the conjunction of Jupiter/Mars still in effect its showing to be a highly dynamic New Moon and especially so for communication, networking and secrets being revealed as Ceres leads with love at the helm, followed closely by black Moon Lilith, both working on revealing dark areas that have been hidden , bringing hidden knowledge into the light in a positive even if for some confrontational, way
This is the best time to make any decisions around education, communication, networking , as the crescent Moon approaches. It's the time to form new strategies and speak our truths , have the conversations we have been holding back on to clear the air so we all know where we stand.
Jupiter brings the vision and power from the higher mind and Mars the courage and drive to do just about anything we want.
Both Sagittarians and Arians will be really fired up at this time and definitely acting on their convictions. Remember to rein yourselves in when necessary to avoid clashes and accidents, but unfortunately we could be hearing of a few of the same in the coming days and possibly more violence as tempers could flare, but the saving grace will be Venus in Taurus which can soothe any savage beast within or without.
​