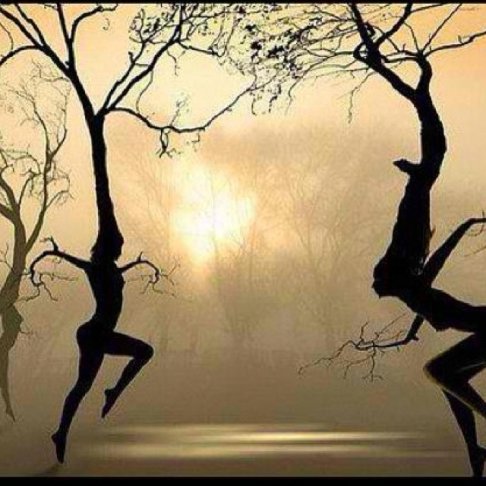 ​
The total lunar eclipse in Sagittarius is beginning to have an effect for those who have prenatal eclipses in this sign or Gemini, or Sun, Moon, Asc, MC, or other planets in the sign, even though the eclipse is not due for almost 3 weeks.
There will be news of unexpected travel, and in fact travel rules or laws are likely to change also, hopefully for the better but at this point its debatable. However I do expect major changes in the same before too long, hopefully on the side of freedom including no call for mandatory vaccinations which are still not fully tested or safe for humans long term. There are warnings of this on all Gov pamphlets that come with the vaccines, only the public do not get to see this but it is our right to.
This eclipse coming will bring more developments in areas of social media , censorship and announcements of new systems starting up.
As the sign of Gemini will be very much a part of the eclipse energy as the Sun will be there, and as the ruler Mercury is now out of bounds- out of the suns control and acting a bit more radical than usual, with a touch of the planetary influence of Uranus possible, we can expect the unexpected in areas of any form of communication and with Mercury also going backwards later in the month the likelihood of a break down in internet and other forms of long distance communication is very likely.
Air travel is likely to be interrupted before too long so if you want to travel then now is the best time if you have the opportunity and are trying to get from A to B, otherwise it will be in the hands of the Gods pretty much.
In the meantime today Venus conjuncts Sedna as Ceres enters Taurus.
Sedna returns to her closest point to earth in her 11 000 year orbit so we get a chance in these days/weeks ahead to reaffirm our own intentions in areas of helping Mother Earth to heal and use her utmost power to fight back against those darker forces including the people concerned, who have caused so much pollution through their lack of understanding of natural laws and disregard for the life forms that carry spirit and the fact that this planet has its own form of consciousness throughout the good earth and all elements that reside here, rocks, soil and everything this planet is made up of.
Earth is a living being and we get a chance to honour that like never before.
If we do so then we will be rewarded with a great loving protection from Nature herself against all adversity that many of us have been fighting stoically.
Ceres into Taurus is very at home as she is of the nature of the signs of Cancer and Taurus, all about love and nurturing both people, self and our environment and the security we need to do so.
Ceres will bring lessons in the best possible ways to do this in the days, weeks ahead with the New Moon period being a peak time for this , when we can renew our intentions once more in areas of self care and security zones, as well as the more material side of our lives.
Taureans will be reminded most of all of how to do this so a lot of you will be revising your diet, your lifestyles and the image you present to the world – the example you set for others and getting a crash course in self-care for sure especially if you have got into stuck patterns you stubbornly refuse to get out of.
Tomorrow Venus moves into Gemini to bring some extra love and gifts to all Gemini type people and to bring our their best.
This will be a social time for this sign although most of them don't need much prompting in that direction. Its possible that love and romance will be a feature to many Geminis in this phase ahead which is about 3 weeks. They can also catch up with long lost loved ones.
Taureans and Librans will also find their social life extra busy and get to hear from people they haven't seen for a while. In fact communication will speed up a lot in this time and your minds should be sharp and clear.
With Mercury OOB its important to take care with what we say and who we say it to, also to expect the most unusual of news in the coming weeks. Misunderstandings can occur so double check everything and anything you write or speak of if you are in any doubt.
On the other hand we will have some amazing lightbulb moments and inspiration , experiences and news that astound us and enlightens us.
Its important to stay grounded as there are definitely some very unusual energies around at this time.
We can expect solar flares, unusual weather and world events in the coming month until this eclipse season is over.
Communication will come from VERY unusual places.
The balsamic moon phase begins today which is an unfavorable time for beginning something new, but favorable for closing something, putting it behind us, and for endings in general. A time for personal reflection, and a tying up of loose ends.
Keywords: Incubation; Preparation; Closure; Surrender