Healing Facilitator & Consciousness Guide
Staff member
Administrator
Creator of transients.info & The Roundtable
Jul 19, 2016
5,719
14,294
While one of the worlds rare great conjunctions between Saturn and Jupiter occurs on this date (12:32AM on the 22nd in New Zealand), it also has other meanings for other people. That date also includes a solstice.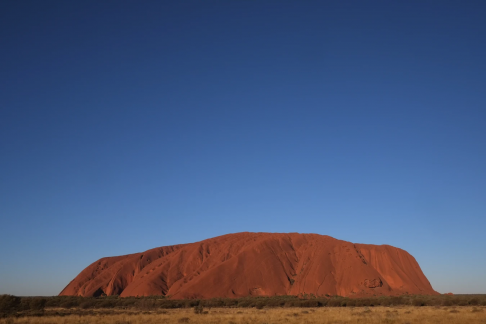 ​
One of the more well known events relates to what's taking place at Uluru (Ayers Rock) in Australia. The aboriginal people have been preparing for this date for some time and will be having a private ceremony. A shamanic dance / tribal ceremony of thee Pitjantjara people will be occurring. This is a bracketed event — on January 12th this year, Saturn moved into alignment and now it's moving out, so the energetic and consciousness influence since then, up until now, is an important part of what's going on.
My feeling is that the best advise for those wanting to connect in at the time, is really to remain heart-connected, keeping a positive intention without any beliefs getting in the way. One method would be to clear your thoughts and send pure energy towards their ceremony at that time (9.02pm Australian central summer time on the 21st).
There's also some information out there around crystals, and a Pleiadian connection. Here's some info from a friend:
"The elders will have crystals that are not of this earth, these crystals are from the Pleadies seven sisters and a box that was given to them from off earth that will be activated by us, the 100,000. It will ripple effect to all the lay lines in this world and reverberate out into the entire universe. If we do not get this number of people the box will not activate and the second event will be three years from now seeing the beginning of the end of humanity.​
If there were ever a time to do one thing, free of worry or thought of anything else... being pure of heart and simply sending energy to Uluru At 9.02pm on the 21st of December, its this and it's literally the most important thing we could ever do in our lives. This is why we are here. This is what we were born for in this time in space. This will connect us to our true origins of who we are, it will free the human race. The elders have prepared this for 9 years, we need merely a few minutes sending energy to the Sacred Rock to activate the event. Earth is raising into a different dimension with or without us, this ceremony is to save the human race and raise with her."​
​
In relation to the above, there's some information over on EvenStar Creations
here
.
Feel free to share what it means to you and what you may get up to, and also any other information you've come across. Some say this is the true dawn of the age of Aquarius, in connection to the astrological ages and precession of the equinoxes.