QHHT Hypnotherapist, Energy Healer, SpiritualCoach
Staff member
Administrator
Creator of transients.info & The Roundtable
Jul 19, 2016
7,250
15,297
In relation to Trump, in 2016 and 2017 I shared this information on my site transients which was from two QHHT (past life regression) sessions. (Trump's presidency began on January 20, 2017)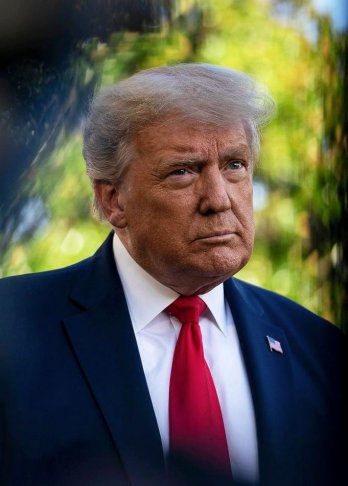 ​
Via QHHT practitioner Suzanne Spooner, November 19, 2016:
"HS/Todd: The higher self is guiding. It's like the higher trump, the ego trump, says something stupid and the higher trump is like trying to put his etheric hand over his mouth and say, "Shut up, idiot." But the light has won and there's no concern. This is the turning point. This is the change
Suzanne: So how will this new president change and effect the other countries around the world?
HS/Todd: I see the white house and a pillar of light, and I see not the frail little man, but the higher self standing in the light. He's telling everyone this is the way, this is how we'll do it. This is how we will fix it. He's not controllable. He's owned by the light. His ego has to step out of the way.
Suzanne: Do you think that will happen?
HS/Todd: It doesn't have a choice. It's going to kick and scream like a little kid. You can't fight the light, not now, not this time.
Suzanne: How will the new president effect all of that now?
HS/Todd: You watch what happens. He is going to clean house. All of these people that have someone else's hand in their pocket, putting money in it, he is… you are going to see people leaving right and left. This guy fired, this guy this… oop… suicide, why? This guy… it's all… just pay attention. The light is in charge. Don't pay attention to the stupid things the ego says. The light is in charge now. He's guided by a higher power."
Via QHHT practitioner Marilyn Dyke, August 3, 2017:
"Can you talk about that shift, what does it look like?
RAISED AWARENESS, VIBRATING FASTER, THEY'RE ENERGY VIBRATES FASTER.
OK, well that's what we've been doing for a long time constantly shifting higher and higher in frequency.
THERE IS A TIPPING POINT.
I've also heard about that for several years, how close are we to the tipping point? (Long pause)
DURING, DURING TRUMP'S REIGN…..(Reign???)
During Trump's reign it will happen?
UM, THAT'S WHEN IT'S PLANED FOR AT THIS POINT.
Ahum, well why during Trump's reign in particular, is there a reason for that?
THE AWARENESS, THE AWARENESS, THE AWARENESS REALLY SHIFTS.
Because of him?
YES, PEOPLE ARE FED UP, PEOPLE REALLY WANT THIS CHANGE.
And is he….
HE'S A CATALYST.
A catalyst for the change?
YES.
So, what he's doing, the decision's he's….
HE HASN'T MADE THE DECISION YET, THAT WILL BE CRUCIAL.
OK, so there's still something coming up?
YES.
Is he aware that it's……his decision?
NO,NO HE'S NOT AWARE.
A decision about what?
IT WILL HAVE TO DO WITH UM…NUCLEAR WAR. (said hesitantly)
OK, so a decision whether to enter into nuclear war or not.
YES.
And does it matter what decision he makes as to whether the shift happens?
YES, HE MUST, HE MUST SAY NO.
And what if he says yes, what will happen then?
THE EARTH WILL SPLIT ….INTO TWO ENTITIES, ONE THAT SHIFTS AND ONE THAT STAYS BEHIND.
OK, and if he says no what will happen?
THEN THE WHOLE EARTH SHIFTS AND IT DOESN'T SPLIT, THE WHOLE EARTH, THERE IS NOTHING LEFT, THERE IS NO SECOND EARTH LEFT BEHIND.
So everyone ….and all the entities on the earth will shift whether they even know about the shift or are ready for it…
YES, AND THAT'S WHY, THAT'S WHY WE NEED ALL THESE HIGH ENERGY BEINGS AND ENTITIES HERE BECAUSE THEIR ENERGY HELPS THOSE THAT DON'T HAVE HIGH ENOUGH ENERGY.
…. to make the shift, now what if ….I guess if the earth does split, the higher energy beings… will they go with the new earth?
YES, AND THEN THE LOWER ENERGY BEINGS WILL STAY BEHIND WITH THE OTHER EARTH AND THERE WILL BE TWO EARTHS AND THE HIGHER EARTH WILL BE AWARE OF THE LOWER EARTH, BUT THE LOWER EARTH WILL NOT BE AWARE OF THE HIGHER EARTH.
OK, but if the entire earth shifts then what happens to the people who aren't aware at all?
UM, SOME WILL DIE AND SOME WILL SHIFT TAKING THEIR BODIES WITH THEM IT ALL DEPENDS WHERE THEY ARE AT VIBRATIONALLY. AND IF THEY DIE THEY JUST GO BACK TO SOURCE.
OK, and what will the earth be like then with those who have made the shift with the physical bodies?
IT WILL BE BRIGHTER, MORE LIGHT, BRIGHTER, UM, GREED WILL BE GONE, THE LUST FOR MONEY AND GOLD WILL BE GONE, THE CRUELTY TO OTHERS WILL BE GONE, THE CRUELTY TO ANIMALS WILL BE GONE, THE CRUELTY TO THE EARTH WILL BE GONE. PEOPLE WILL LIVE MORALLY AND THEY WILL BE GOOD TO EACH OTHER AND THE ANIMALS AND THE EARTH, AND WE WOULD LIKE THE WHOLE EARTH TO ASCEND AND WE WOULD RATHER SEE THAT THAN TO SEE IT SPLIT.
Um, cuz I've often thought, when I heard about this splitting of the earth, I've often thought that it should be one and all, everybody goes.
YES, AND THAT IS PREFERED, AND THAT'S WHY SHE'S HERE.
To ensure that , that happens?
YES.
But it all depends on Trump's decision?
YES, THAT'S WHAT WE'RE WAITING FOR.
And ah, it will be sometime within his…
HIS REIGN……(Reign??)
Is Trump placed here for that reason?
YES, HE'S…HE IS A PAWN IN A SENSE IN THAT HE IS BEING USED BUT NOT WITHOUT HIS CONSENT, WE ALWAYS, ENSURE WE HAVE PEOPLE'S CONSENT, THAT'S THE MOST IMPORTANT, BUT HE IS SUSPICIOUS, BUT NOT FULLY ENLIGHTENED.
I was going to ask, is he a high vibrational being?
UM, HE IS, PEOPLE WOULD BE SURPRISED BUT HE IS.
OK, and he volunteered for this?
OH, VERY MUCH SO! HE UM, HE WAS ONE OF THE ONES EXCITED TO DO THIS.
So is he as high, and carries as much knowledge as Sally (not client's real name)
HE'S VERY, VERY EXPERIENCED, HE HAS A VERY HIGH ENERGY LEVEL, HE VIBRATES VERY HIGH.
Cuz, many question the decisions he's been making…
YES, THAT'S WHY HE IS PERFECT FOR THE JOB, HE IS NOT SUSPECTED.
So what difference does that make whether he's suspected or not.
IT ALLOWS HIM TO DO WHAT HE NEEDS TO DO WITHOUT OTHER FORCES INFLUENCING HIM.
Can you explain that?
THERE ARE ENTITIES ON EARTH WHO HAVE THEIR OWN AGENDAS AND WANT TO INFLUENCE HIM TO FOLLOW THEIR AGENDAS AND IF TRUMP PLAYED HIS CARDS OPENLY HE WOULD HAVE A FAR MORE DIFFICULT TIME DOING WHAT IT IS HE CAME HERE TO DO BUT BY PLAYING HIS CARDS CLOSE TO HIS CHEST, BY THROWING PEOPLE OFF THE SCENT WITH HIS DECISIONS ALLOWS HIM MORE LATITUDE, MORE FREEDOM TO DO WHAT IT IS HE NEEDS TO DO.
OK, so it doesn't just cause frustration and division in the country and the world?
IT'S ALL TEMPORARY, THERE'S A GREATER GOOD.
All right, well we've often suspected that, but then we also turn around and question some of the decisions that he's making.
IT'S ALL TO THROW PEOPLE OFF HIS SCENT, IT'S A DISTRACTION.
Alright, so he's quite a major player this time.
YES, VERY MUCH.
Alright, well that kind of explains why ascension isn't done already in a round about way, is there anything you would like to add to that for Sally's understanding?
BE PATIENT, IT WILL HAPPEN, IT WILL HAPPEN BUT WE WANT THE ENTIRE EARTH TO GO WE DO NOT WANT TWO EARTHS SPLIT.
Later during the after session talk the client said the HS was very careful and deliberate in choosing the word "reign". I questioned it myself, but got caught up in other questions and didn't remember to ask about that word…. : (
She also said the entire time she was talking about this she was hearing the number… 85 spoken repeatedly. She didn't say anything about this during the session, I wish she had. We tried to figure out what it could mean…85 months wouldn't be during Trump's reign unless he was re-elected for a second term. 85 days would put it in late October this year, 2017."
So, what do all of you think the number 85 may refer to?
[Note that I (Laron G. S.) have been conducting QHHT sessions for over ten years now and I do past life regression sessions online.
Contact me
anytime for more information and see my signature below for more info.]