Healing Facilitator & Consciousness Guide
Staff member
Administrator
Board Moderator
Creator of transients.info & The Roundtable
Jul 19, 2016
4,986
13,045
The stone on the right is the famous "Pregnant Woman" (Arabic:
Hajar el Hibla
) at 1,200 tons. The one beside on the left was recently excavated, estimated to be 1600 tons! These stones in Baalbek, Lebanon, are two of the largest monoliths in the world.
​
The other name given to the Pregnant Woman is Stone of the South. They were presumably intended for the nearby Roman temple complex, possibly as an addition to the so-called trilithon, and are characterised by a monolithic gigantism that was unparallelled in antiquity.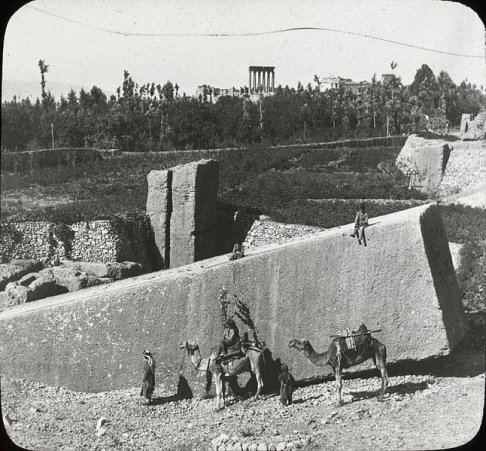 Stone of the Pregnant Woman
on an early 20th-century
lantern slide
.
​
So.. how were they planning to move it?