Healing Facilitator & Consciousness Guide
Staff member
Administrator
Creator of transients.info & The Roundtable
Jul 19, 2016
5,847
14,381
Meanwhile in peaceful and relaxing New Zealand as the rest of the world deals with the shift in consciousness in differing ways...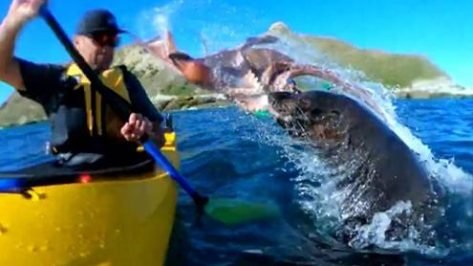 ​
Seal slaps Kaikōura kayaker in the face with an octopus​
​
The bizarre moment a kayaker got slapped by a seal with an octopus in Kaikōura was captured on video and shared on social media.​
​
It all happened when a group of people were out kayaking off the coast of Kaikōura. The group are all official content creators for GoPro and had their cameras on at the right moment.​
​
But they could not have predicted they would end up being involved.​
​