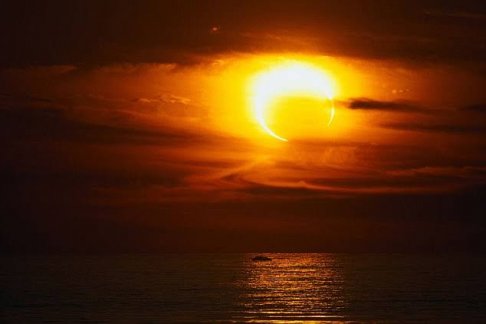 ​
We are 5 days away from the Penumbral Moon Eclipse which will be on the 10th January in many parts of the world and 8 10 am on my side on the 11th January.
This full moon Eclipse is in a sign that is ruled by the moon so it is extra powerful. Even as a full moon alone this one is powerful and with the Perigee moon just two days later we need to be aware of the strong emotions that will be generated and also the weather extremes in various parts of the world.
We know that Australia need rain so lets hope there are extremes of that for them.
I will explain more about the aspects that happen nearer the Eclipse date but give you a taste of what is to come as any aspect close to that date will be drawn into the Eclipses energy. This includes the Saturn/Pluto conjunction on the 13th which hasnt happened since 1982.
In two days from now there will be a Jupiter conjunct South node at 18 degrees Capricorn, a powerful aspect for helping us let go of past karma in a major way. People born near that date will benefit from this one. Sagittarians can too.
But node aspects apply to us all.
The day before the Eclipse there will be a square of the Sun and Mercury to Juno in Libra, which further warns up to let go of any old family or relationship grievances or grudges.
Geminis, Virgos, Librans and Capricorns, also Leos must take heed with this one but again its for us all with the Sun involved.
On the day itself there will be a conjunction of Pallas to the Galactic centre, activating a download of wisdom for those who are receptive.
And a conjunction of the Sun to Mercury in Capricorn, positive for activating our mental abilities and power of communication, especially for those born around the 11th Jan.
Uranus will station before going direct preparing us for an influx of new energies especially for those who have had long term aspects generated by the transit of this planet, and of course really important for Taureans and Aquarians..
The day after the eclipse Mercury will conjunct Ceres, and Mercury conjunct Saturn in Capricorn, adding reminders of our responsibilities in being mindful of others while we focus on our ambitions for the year ahead.
The power of the eclipse is not confined to what is happening now – this month, both Globally and personally, as these are part of the Capricorn/Cancerian set that has been around since July 2018 and have had a lot to do with changing Gov systems, helping us to see the flaws in the whole system of world Govs and to amend the same.
They have been working on the dynamic of family life, people care and needs around the world, how we care for each other- the nurturing needed for families – children , and how we parent our children.
New laws and attitudes have been slowly coming in to help repair areas of neglect involving mothers and children in various pockets of the world and the health of the same.
Capricorn also represents how we take care of the aged along with the respect they warrant.
.
There is a long way to go and not all problems will be solved but the eclipses have helped bring to attention what is needed.
How we care for the planet has also come into this.
For individuals it's been about family dynamics also , work and career versus motherhood and staying home for women, how we parent and how we own our own authority. It's about not buying into the blame, punish and control attitudes that still prevail in family life and raising children or in how we treat anyone at all for that matter.
Or how the world is ruled.
This Cap/Cancer axis lasts until July when an era will end for many of us with these signs strong in our birth charts.
And this week we can expect the unexpected as always on a world scale as this includes politics as well as weather extremes.
Now with Mars in Sagittarius, we are reminded of the massive fires sweeping through a lot of Australia, a country in the grip of a long term drought and high temperatures.
We cannot tell exactly what these eclipses will bring on any level due to their very nature, but if you have planets near 20 degrees Cancer or Capricorn you are bound to have at least one major Cancerian or Capricorn event that could be life changing.
ESPECIALLY with Jupiter in Capricorn now so a lot of this could be legal or financial or relating to property matters.
Jupiter should be helpful for bringing a favourable outcome for many.
I will mention here as it's very relevant, the conjunction of Saturn and Pluto in Capricorn as it's been a long time coming and is a once off.
The last one was in Nov 1982 and its interesting to do research into that time.
This happens at 22 degrees Capricorn so anyone born around this time is in for some very deep and cathartic changes of values and how they use their power. It will bring a karmic revelation to them of how powerful they are, but how they must be careful on how they own and use that power as this aspect brings a breaking down of all former beliefs concerning the use of power.
It will be the same for the planet and its rulers, and I would think due to the nature of this aspect so close to the powerful Cancerian eclipse that there will be one world leader at least that is ousted from office. And this may not be the obvious.
Any world leader that has not used their power wisely will need to stand up and be counted around this eclipse /aspect period.
Any of them that have adhered to old patriarchal systems may find the tides turn on them.
To a greater or lessor degree it will be the same for individuals as this is a lesson in great humility of levels that reach back to others lives and times.
I think it's a bit like a lie detector test but on a huge scale as Pluto destroys, and together these planets bring a harsh form of justice and accountability.
Something major is about to change in our lives.
This aspect is death plus much more. It's destruction as well in some form. Its a more than something coming to an end, its total transformation as well for a long term situation.
In the meantime today we have quite a big aspect which has an element of a pleasant surprise with Venus quintile Uranus , Aquarius to Taurus, planets that are currently in mutual reception, so this makes them stronger in effect than usual.
Both signs as well as Librans should be able to enjoy feelings of empowerment and experience clearer perceptions on all levels with this aspect.
Mars in Sag is trine to Chiron in Aries which is an aspect of taking needed action in areas that require courage and precision.
All fire signs should feel this but we can all tap into it.
Mercury in Cap is trine Vesta in Taurus reminding us to keep strong boundaries always, keep our own inner light burning to maintain stable foundations,so nothing can harm us inside or out.
Our moon , always reliable and constant even if changeful in moods like this planet we live on, is now in the sign of Taurus so this is helpful when it comes to finding something stable and beautiful in nature to appreciate as well as that aspect of self that is the same.
Last edited: