Mystic Master Healer, Astral Explorer & Author
Staff member
RT Supporter
Board Moderator
Just Now !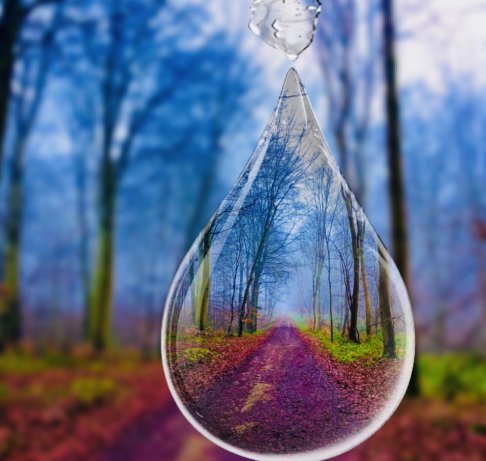 They said « We are talking in you ! listen to us ! »
I did ...
The New Lights of the Human Awakening are On
From the Pleiadian Council of The Light : First Report
« Grace has been given to the Human heart so that the New Lights can alter the old habitus. Each time you work on reaching the stars, they will take shape in your vessel in a very specific way. For each one of you dear old souls, has a personal connection to That Which Is.
As the Golden Era has brought its own frequency of light codes, the shift is taking place in the shape of a deep cleansing journey and a healing process from within your souls.
The challenges of life are of course the most important, to experience the human healing processes, which are the natural consequences that an awakened soul has to achieve, during each new wave of light that is forming in consciousness.
Consciousness is part of what all of us have been given to integrate, with the energy that is flowing in multiple timelines and space lines.
Once you receive this gift of healing yourself with the new shift, you receive each time its blessings !
When you are aligned with That Which is, Grace and Lightning Divine Flames, you become part of the healing process that is taking place today in all times and spaces, in all dimensions.
You are welcome each time to become a beacon of this Mighty Light.
Dear souls, your Human Heart is the place you connect with the multiverse.... and with each other.
Keep the light with the love you have in your soul, and keep it preciously to heal yourselves.
This spectrum of The Grace is multidimensional, smart and beautiful ! It works by it self, and you only need to trust it as it enters you.
Those who hold this Grace are those who are working to spread it...they are many on this planet.
The old city of Atlantis is now part of the old energies that have been given to us to learn from our experiences.
The New city is wide and beyond the stars watching the new lights of Lemuria and New Atlantis all coming together for The Grace has to come into the Human Soul. »
Channeled by Henda Mystic Healer & Astral Explorer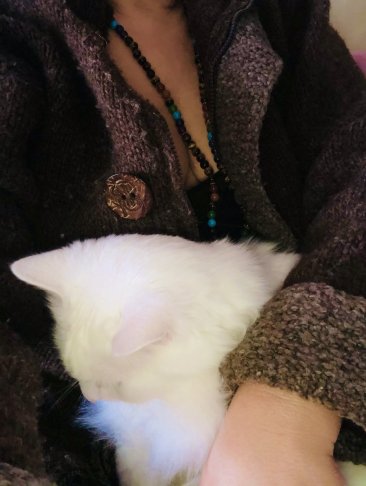 My kitty enjoying the blue lights from the Pleiadians this morning