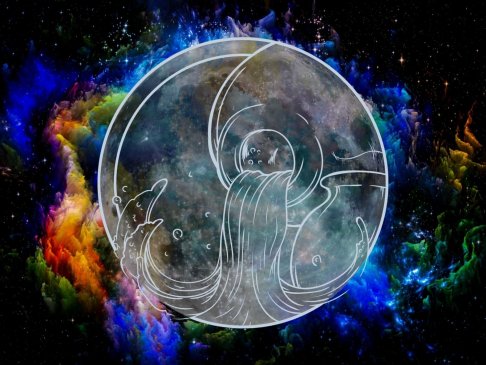 ​
Happy New Moon Aquarians and Happy Relationship New Moon Leos!
AND HAPPY CHINESE NEW YEAR OF THE OX!
Today we have a line up of planets in Aquarius, 7 including Pallas, the Sun and Moon.
This is quite something and hasn't happened since February 1962 when Mars was included which is a "real " traditional planet whereas Pallas was only discovered in 1917. But she still has her say as we know her meaning and that is now part of the symbolism of astrology.
Pallas is helpful for promoting fairness in group discussions that involve major issues around the Globe and also personally if it involves law or peoples rights, or very difficult situations that have arisen from misjustice that has far reaching implications.
So today symbolically we have a situation that obviously is requiring a lot of attention in areas of peoples rights and freedom when those who stand up for the same are being oppressed by those who want total control.
We are in a time that is very similar to that of ww 2 whether people realise this or not. And this year is the time of transition to a return to real freedom where we are not so totally controlled by powers that be, whether it is about our health or freedom of movement, and of course there have to be limits but they need to be fair and just.
This year we will have 3 squares of Saturn and Uranus which are the rulers of the old ways depicted by Saturn's former rulership of Aquarius, and Uranus being the new ruler that is for people's rights and freedoms and equality of all people.
The first of these squares on the 18th February is a follow up of this New Moon as this aspect is forming now and this is a crunch time for humanity which could divide us even more for a period of time and will certainly cause some very real clashes between different factions of Governments and also of our beliefs. It is a time to stand up and be counted.
This is a real influence of light and dark, and its time to speak our truths if we need to, but peacefully as the whole point of this age we are entering is that of peace and understanding so we can work together to make sure everyone has their say and are heard and that no one is being victimized for their different views.
So there is a great need for a really radical review of just about everything that is causing enmity within our communities and around the world, and where those that wield the most power be it financial or otherwise are not in total control of every day people who simply want to live their lives in ways that are not full or fear and excess rules that no longer make sense if they ever did.
All the planets line up with the Moon/Sun leading, and Saturn following up at the rear which is very positive as the Moon and Sun representing the powerful New Moon is the turning point for us all and will inspire us to leave the old rules represented in this case by Saturn, behind.
So when the square happens we can be confident that the new ways will eventually take over from the old where blame and punishment and control were always a major factor.
The people will have more voice when this year is up as there will be a revising of rules, laws and values in all areas and a fairer distribution of wealth within our communities.
Today on this exciting New Moon, Venus is conjunct Jupiter, so I take this as a highly positive influence for the month ahead and a sign that there are powers working for us all to bring more joy and celebration into our lives in the coming month.
This speaks of more social contacts and freedom of expression to me. And this should begin today.
Tomorrow Rx Mercury conjuncts Venus which is also positive as it will bring a more positive aspect to our thinking processes and help us see the mistakes of the past and more or less give us permission to change our mindset if we need to.
This influence is already with us today as the New Moon includes the aspects around the day, drawing them into the energy.
The above aspects including the New Moon are especially powerful for Aquarians as it is after all their New beginning and for Leos the opposite sign in relating, and Taureans, Librans, Sagittarians and Virgos, also Geminis, but New Moons are for everyone to enjoy and the best time, even though physical energies could be low, (and in the few days ahead) to plan and make decisions for any projects or goals ahead especially in areas of groups and causes, anything involving teamwork, peoples rights, companies, technology, science, media and much more.
Its also a new beginning for how we use our own specific abilities , skills and talents.
The aspect of Saturn/Uranus happens when the Sun moves into Pisces on the 18th which is very timely as this cushions the harshness of this clash of the titans but we can still expect some major changes within our Gov systems around that date.
The Piscean element could make it all more personal and less objective in fact but we will get to see the greater picture too much more easily.
Last edited: