QHHT Hypnotherapist, Energy Healer, SpiritualCoach
Staff member
Administrator
Creator of transients.info & The Roundtable
Jul 19, 2016
7,409
15,564
I keep seeing incentives being offered for COVID vaccines. Feel free to share any you come across on this thread.
Obviously these are huge red flags alongside what we already know about the vaccines, including how
dangerous
they are to the
immune system
, our spirituality and how
they also shed
onto the unvaccinated harming their health.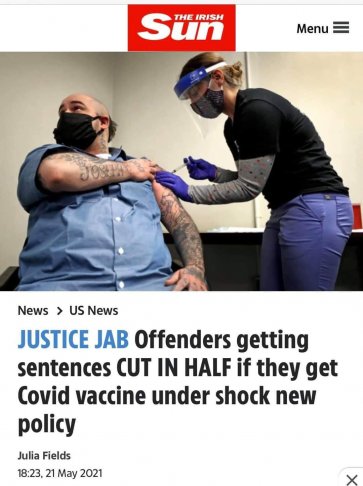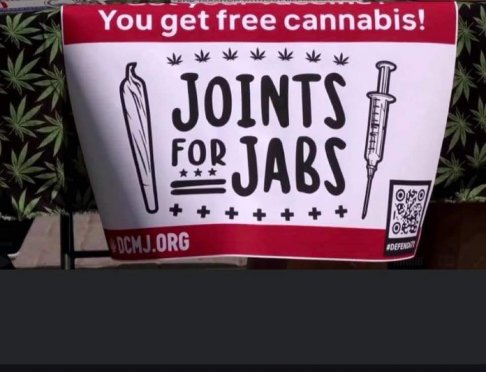 "I have told you that the spirits of darkness are going to inspire their human hosts, in whom they will be dwelling, to find a vaccine that will drive all inclination toward spirituality out of people's souls when they are still very young, and this will happen in a roundabout way through the living body. Today, bodies are vaccinated against one thing and another; in future, children will be vaccinated with a substance which it will certainly be possible to produce, and this will make them immune, so that they do not develop foolish inclinations connected with spiritual life – 'foolish' here, or course, in the eyes of materialists. . . . "​
. . a way will finally be found to vaccinate bodies so that these bodies will not allow the inclination toward spiritual ideas to develop and all their lives people will believe only in the physical world they perceive with the senses. Out of impulses which the medical profession gained from presumption – oh, I beg your pardon, from the consumption [tuberculosis] they themselves suffered – people are now vaccinated against consumption, and in the same way they will be vaccinated against any inclination toward spirituality. This is merely to give you a particularly striking example of many things which will come in the near and more distant future in this field – the aim being to bring confusion into the impulses which want to stream down to earth after the victory of the [Michaelic] spirits of light [in 1879]."​
~Rudolf Steiner​
​
"There are beings in the spiritual realms for whom anxiety and fear emanating from human beings offer welcome food. When humans have no anxiety and fear, then these creatures starve… If fear and anxiety radiates from people and they break out in panic, then these creatures find welcome nutrition and they become more and more powerful. These beings are hostile towards humanity.​
Everything that feeds on negative feelings, on anxiety, fear and superstition, despair or doubt, are in reality hostile forces in supersensible worlds, launching cruel attacks on human beings, while they are being fed. Therefore, it is above all necessary to begin with that the person who enters the spiritual world overcomes fear, feelings of helplessness, despair and anxiety. But these are exactly the feelings that belong to contemporary culture and materialism; because it estranges people from the spiritual world, it is especially suited to evoke hopelessness and fear of the unknown in people, thereby calling up the above mentioned hostile forces against them."​
~ Rudolf Steiner​
​
Important COVID RT Threads
List last updated July 16,2021
Last edited: