QHHT Hypnotherapist, Energy Healer, SpiritualCoach
Staff member
Administrator
Creator of transients.info & The Roundtable
Jul 19, 2016
7,286
15,332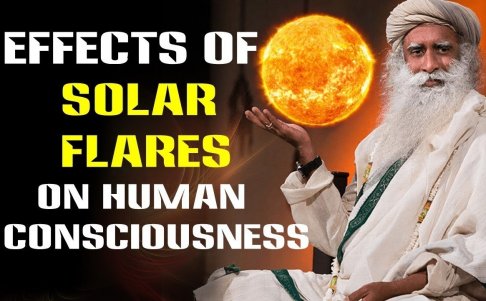 ​
An introduction by
Clint
: "He really gets it. However, it isn't just the sunspots, the entire output of the Sun itself. This is why the ancient Maya had a different energy associated with every single day - they were advanced enough to actually be able to read that energy and understand it's interactive power through the focus of consciousness. We're currently at a time of great change, and this is why the manifest properties of our insane world are revealing themselves as a destructive force. Yet, as Sadhguru mentions, if you choose this time to seek peace and growth, THAT is what you will bring into this frequency. "
YT Description: "Sadhguru, renowned Yogi and Mystic, speaks about the predictions of a coming rise in consciousness. He responds that in the next coming years, dynamic changes will happen in the Solar Flares (sun spots). Whenever such changes happen, phenomenal changes happen in human consciousness. He adds, however that this is not a directed change. The sun spots will definitely create some kind of volatile energy. Any volatile situation is also a possibility to craft things the way we want it. Depending on how we make use of this, we can either rise or crash, says Sadhguru. If we can create enough people who have the focus and spiritual strength, human consciousness can definitely rise significantly."
About Sadhguru : "Yogi, mystic and visionary, Sadhguru is a spiritual master with a difference. His life and work serve as a reminder that yoga is not an esoteric discipline from an outdated past, but a contemporary science, vitally relevant to our times. With a celebratory engagement with life on all levels, Sadhguru is actively involved in fields as diverse as architecture, ecology, sports and music, poetry and painting. With speaking engagements that take him around the world, he is widely sought after by prestigious global forums to address issues as diverse as human rights, business values, and social, environmental and existential issues. "
Last edited: