Sweetheart of the Rodeo
Staff member
Global Moderator
Administrator
Board Moderator
Jul 20, 2016
6,531
20,110
Hat tip to Theresa in the Lighthouse FB group.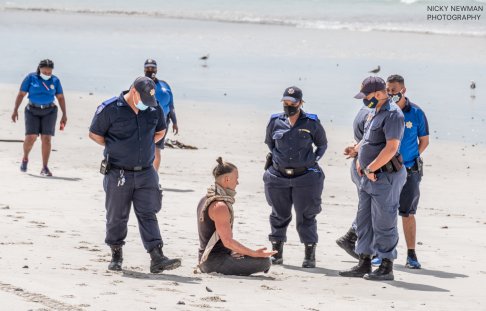 Please read the whole story. it is beautifully written and tells the story of our lives in these times.
Maybe there was something much greater at play here? Maybe events build up – like a wave – and every single one of them matters in the creation of that tipping point, even if by itself they wouldn't have been enough? As I looked at the photo, I really felt that this moment was part of that wave and the events that followed. Something somewhere would have happened differently without it.​
​
Somehow I can imagine how decades from now, my kids or my grandchildren will ask me about the times we are currently living in, and I will look for this photo to show them. "This," I will say, "This is the image that left its wake in my world."​
Looking at the photo, we can imagine different outcomes - likely influenced by our local conditions. What happens if we pause for a moment and imagine the best possible outcome? How do you think it went?
We united in peace that day and that will echo out into eternity. The photo seems to have gone a bit viral, and I hope it leads to constructive or – perhaps, I should say – deconstructive conversations. But what will come of it I cannot say, that is up to everyone, up to you who reads this and it's determined by how present you are in each moment from now on.​
Read the whole story here.
This. This is the image that I discovered a couple of weeks ago, and it continues to move me so profoundly. When I first saw it, I felt it – it was as if the whole world were placed on pause for just a second. It was like looking at a photo of a wave at its peak, just before it […]
wildishwonder.com