Collected Consciousness
Staff member
RT Supporter
Board Moderator
Aug 15, 2016
4,104
11,985
I have been struggling with portrayal of a certain concept for some months. The concept keeps bubbling up and seems to be of importance to me. It is related to a vision, and it is also related to scriptures from 2 world religions (neither of which I have made it my business to know thoroughly). However, because the multiverse is opening up and showing me some aspects of other selves, I feel intrinsically drawn to images from the Vedic scriptures, and also Vedic themes (my name, Vedama, also points in this direction).
To give the context of this part of my spiritual journey, in the middle of 2018 I went on a camp and experienced debilitating pain in my middle back. My companion on that trip has healed me before, and I asked him to do something about my back. When he was in contact with the part of the spine that was out of alignment, he had a vision that was a 4-faced divine entity that told him "We know of her pain and we will take care of it. She will be alright." The four faces, which were all placed facing the four directions, were: a man, an elephant, a tiger and a wild boar. This was in a vision, and it was his vision, so I didn't actually see it. Needless to say, he was able to set things right in my spine, and I haven't had a twinge of that since then.
Now, although I have had an Indian guru, and some surface knowledge of major religions, I am not aware of the details, as I would be if I had studied them. But a quick search of the internet led to me finding out that Brahma is considered the god of creation in Hinduism, and specifically, the author of the Vedas. He is often portrayed with 4 faces, but in the Hindu tradition, these faces all appear to be his same visage, just placed at 4 different directions, stemming from one body. That goes for drawings, paintings and sculptures. Obviously, sculptures are the easiest way to portray this concept, as one can walk around them in 3D and see all faces, one at a time.
However, yesterday, I had an instant "knowing" that when seen in vision, the reason the person can be aware of all the 4 faces, is because it is twirling.
I am also aware that the 4 faces are just a portrayal, in our dimension, of what is really Unity Consciousness. In other words, we are all One, but the One is projected as many forms for expression in this dimension. Secondly, I pondered on the portrayal of the chosen faces: man, elephant, tiger, boar. Once again, a search of the internet showed me that all these animals are considered powerful in the hierarchy, or having certain abilities or strengths (I interpret that to mean, they are part of a type of major arcana, whereas other animal forms, while equally valid, are part of the main deck.)
The 4 Vedas (which are like books of the Bible) but in reality are like a type of spoken poem or ballad with stanzas, are: Rig Veda; Yajur Veda; Sama Veda and Atharva Veda.
​
​
​
​
​
Then I heard and read about the vision of Ezekiel, given in the Old Testament. He saw Cherubim with 4 faces, and they included animal faces. But they specifically were a man, an eagle, an ox and a lion.
Ezekiel 1:10
The form of their faces was that of a man, and each of the four had the face of a lion on the right side, the face of an ox on the left side, and also the face of an eagle
Ezekiel was a Jewish priest (i.e. mystic) in ancient times before Christ. I feel that his vision related to spiritual phenomena that exists in the spiritual realm (out of time) and that can therefore be experienced as a vision today. But because I am closer to the Vedas, the vision that my friend experienced was that of a man and 3 animal archetypes that have more to do with eastern religion.
Here are some drawings I made to try to capture the idea, but without making it in 3D, I needed to portray in 2 parts: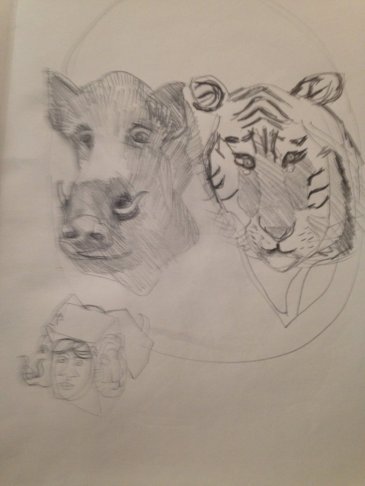 For anyone interested, here are some images of illustrations or sculptures made in the eastern tradition: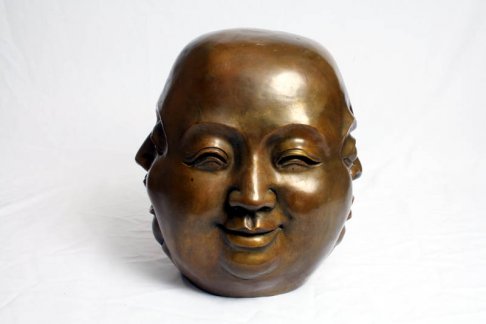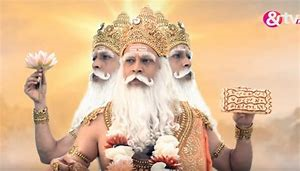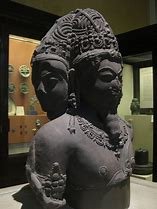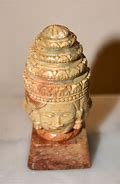 Last edited: