KarlaSM submitted a new transients.info article.
The Connection To Earth & Consciousness: Our Roles As Caretakers For A New Paradigm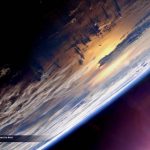 During the last decades many people have been understanding more in depth their spiritual connection to Earth and all her/his inhabitants, but even so, there is still so much to understand about our relationship to each sentient being, and everything that surrounds us.​
Every single object that we see around us is made of consciousness, even if most of what we observe seems inert and lifeless. Since everything is made of the energy of Source, then everything must have a level of consciousness. Very much like we as individuals stem from a soul, all minerals and other elements, as well as plants and animals come from a soul group consciousness.​
We all make up as a whole our Earth, which is a huge sentient being.​
It was previously explained the...
Click here to continue on to the original article.
Last edited by a moderator: