QHHT & Past Life Regression
Staff member
Administrator
Creator of transients.info & The Roundtable
Jul 19, 2016
7,459
15,613
I ran into this photo which I couldn't find the original source of, so I don't have a follow up article, but I don't think this is something we have ever discussed on the forum.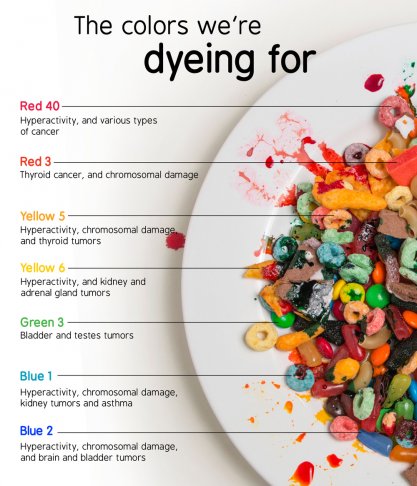 ​
A google search of "is food coloring good for you?" brings up the following result first:
​
#1 – Artificial food coloring is linked with hyperactivity, allergic reactions, and tumor growth. Because of these measures, many European manufacturers are opting for more natural dyes over the chemical dyes, but here in the U.S. manufacturers are still dumping toxic colorings into processed food. (
Source
)​
​
Something to be mindful of.