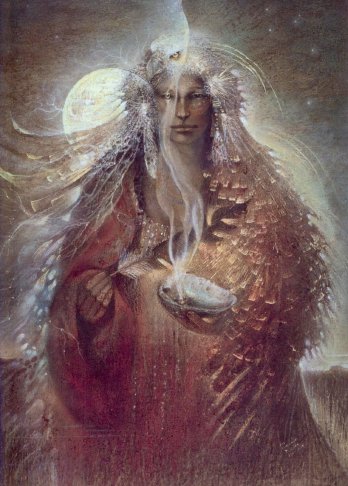 ​
The Cancerian Full Moon will be exact tomorrow at 4 30 pm NZ time which means it will be on the 29th in the West coast of USA which is 21 hours behind us , and Hawaii which is 23 hours.
We are right in it's energy now and its very strong.
Full moons, especially this one exaggerate our feelings, bring up past memories rather intensely, make it harder to let go of slights caused by others, and in fact there can be all sorts of repercussions to anything that has happened that has upset us in the last week or so.
Full Moons are a wonderful time for mourning, also for letting out pent up emotions, a great time for celebrations too if everyone is of like mind.
And a good time for healing.
They are not always so good for family relationships but can be cathartic if love is present without jealousy or resentments.
People tend to let go of life on full moons if it's a long term situation, females especially on this one which is a very feminine energy, but also those who are in tune with spirit as spirit is always close at full moons.
This one at the end of such a long year of the most unusual and dark happenings is an especially good time to let go of a lot as never before in our history has so much happened to challenge our love and strongest relationships.
Never before have we seen certain aspects of our loved ones natures that we had never fully realised before, both their strengths and also their weaknesses.
Most of all we have seen where the strongest loyalties lie and the hidden and pent up grievances waiting for a reason to cut off and let go.
A lot of this has been a fear of what is inside self and a need to let go of that, rather than the person who brought it to the surface.
All of this is about this sign, as Cancer is about people, family, Mothers and Children, parenting in the nurturing, unconditional way, loved ones and security. Its about the general populous and their needs, wants and what they need to feel good.
And what everyone needs to feel safe, nurtured, important , and loved.
Love is the key word of course .
And I have always thought that if we all loved each other as a true Mother (or Father in his pure parent/nurturing aspect) loves her/his children, then there would be no wars, hatred or blame, punishment or control.
This time now is a time of letting go of all the negatives of the year behind us and contemplating the lessons we learnt about self most of all, but also about others as there has not been much hidden from the world.
And a little thanks to social media here as despite the new censuring and any other agendas they have politically or otherwise they have started a new trend in human interaction that will prevail throughout the years ahead.
There will be better platforms even than those we have now, without prejudice and where freedom of speech will return.
There will always be a need for censuring to some degree no doubt but not how it is now on our "used to be" favourite social media.
This Full Moon which is of course a real turning point for Cancerians themselves and the same for Capricorns in their relationship zones, will affect all of us strongly as a chance to say goodbye to 2020 and for our grieving for the people we have lost in various ways, and for parts of self that trusted too much, or perhaps not enough in people and life.
A time to celebrate our own faith in the God of our own understanding and the power of Good, and our faith in our own Higher self that has never been so tested before.
Take care out there people as we approach the last days of the year as although a New World is coming and well on the way in fact, it does take a while for the energies to change and with a New Year coming in, the actual numbers change as we move from the 4 Global year to a 5 which is much more in tune with the sign of Aquarius.
These are things to ponder on.
Our systems have to attune to this as our own personal numerology number changes too.
Numbers rule the universe along with love.
4 was of the nature of Saturn in Capricorn and the changes happening, a number of stops and starts and preparing for the future and so it has proven to be, which aligned with Saturn in and out of Capricorn/Aquarius until now. The old and the new being sorted
5 is a number of dynamic action, not liking to be stood over and told what to do by authorities. A year of motivation and getting things done.
These are all matters to ponder on during this full moon and the approach to 2021.
Tomorrow on the Full Moon Venus in Sagittarius will square Neptune in Pisces.
I think I will like this as although it's a square which can be a little challenging, its also an aspect of love and spirit.
It's an aspect of being willing to enter into a different dimensional reality to experience love and to transcend physical restraints and limitations.
Its creative and its intuitive and its magical, and I myself want to enjoy those feelings throughout this full moon energy and hold that close until we emerge on the other side ready for what lies ahead.
Last edited: