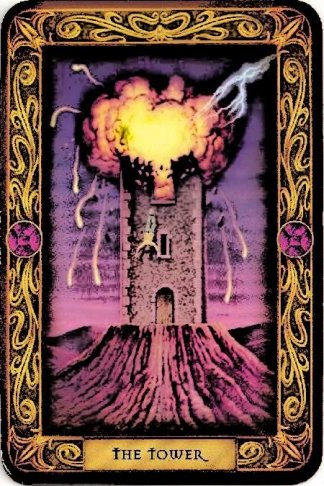 ​
Today the planetary aspects begin to ramp up a notch or two although there are also some relatively calm ones as well.
This is in the lead up to the major Sun/Uranus square tomorrow that will have us all on our toes as the Leo full moon approaches in 3 days.
Mercury today in Aquarius is squaring the Aquarian ruler Uranus in Taurus. This is basically unexpected news and some major hiccups with media.
It will also mean a certain anxiety with our thinking processes so we must strive for calm and order in our thoughts in any way we can.
I always recommend extra Magnesium when Uranus is around as it has a calming influence on our nervous systems and adrenals as well as being the only mineral that works on our etheric body.
This happens at 6 degrees of Taurus and Aquarius and now that Uranus is direct again he becomes more powerful in our lives for change and transformation.
I was actually born with these aspects in mutable signs so know what it can do but it also makes me an astrologer and think outside the box.
Thinking outside the box is the effect we can expect for ourselves this day, tomorrow too.
A lot of inspiration can reach us from the universe with this planet around .
And of course Aquarians and Taureans, Virgos and Geminis especially will feel the effects strongly or that "type" of person as well as the rest of us .
Venus today in the very practical, disciplined and stable Capricorn is trining Vesta in Virgo which is a sign to keep our inner light shining brightly and our outer boundaries as strong too. This is about love and respect of ones own self, believing in our own higher self to show us the way no matter what falls in our path to negotiate .
The earth signs will enjoy this energy in this time of an uncertain world. And we can all tune into it at this time.
Venus is novile Juno in Sagittarius, a novile being an aspect that completes and helps us assimilate experience on other dimensional levels.
Both aspects encourage us to explore new possibilities while keeping self strong.
Tomorrow the very strong aspects of Sun square Uranus is a game changer for most of us and we can expect to be surprised by events globally. As the Sun is involved, this one is more than likely already in effect so unusual global events can occur, whether its weather phenomena or Earthquakes, or political.
Something big is in the air that we are bound to hear about before too long now.
This is all happening with the Moon now in Cancer when many of us are feeling extra sensitive or vulnerable. This sign of course is about people, the public , families and our security zones. So the Uranus aspects are causing uncertainty and some tensions but also an air of excitement for many.
The main thing to know is that there can be a separating influence with this aspect and something out of the ordinary to be announced , probably on media in this 48 hours or so.
It interests me a lot as Lilith is going to be around until after the Full Moon in Leo and stirring up our outermost planet in our solar system, Eris, who is of the natural of Aries and Libra so she is quite aggressive and yet politically fair. She will not allow any status quo that divides people and can get radical if things are not promoting equality , justice , and fairness in all areas.
Eris is a feminine energy and so is Lilith so there are challenges here as Lilith likes to wield her power also in ways that reveal what is hidden or underhanded. I see this as some important truths being revealed that have been lurking and then more to come just after the Full Moon .
And as mentioned in my last post there does seem to be a lot of strong feelings on the Full Moon with Venus conjunct Pluto in Capricorn at 25 degrees so if you are born with planets, points or Sun there it should be quite a Full Moon for you.
Capricorns and Scorpios will feel this very intensely, Taureans and Librans too.
The Sun/Jupiter conjunction on the Full Moon is like a celebration world wide and highly positive but all of the above will come with a twist as happens with Sun/Uranus.
So any time now we can expect some extraordinary happenings globally and personally too.
Leos of course are in this scenario as it's their Full Moon coming, and Aquarians, as its happening on their sign axis.
But as always those in tune with the spheres will be more aware than others of the enormity of these times we find ourselves in…