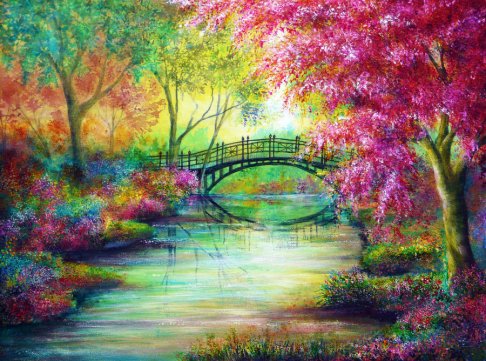 ​
Happy Spring Equinox to those in my part of the planet in the South and Happy Autumn Equinox to those in the North!
The Sun moves into Libra today to shine light on all the people of that sign for the coming month.
Its their month to remember their best selves and regain physical , mental and emotional strength, as the month before our birth months can sometimes be a low energy time of soul searching and withdrawal as the Sun moves through our solar 12th house.
Many Librans will be revisiting the past in some way as Mercury is Rx in their sign at present, about to return to Virgo in fact tomorrow, not going direct until 2nd Oct.
Librans get their new beginning New Moon early in their sign this year in 3 days time..
Libra is about finding a middle way , regaining our equilibrium and being more interested in other peoples viewpoints. Its about cooperation and viewing the world through other peoples eyes as well as our own, so its good for us and good for the planet as compromises can happen on a large scale and political figures may get to agree on more of the highly touchy subjects.
However we have to remember that Jupiter is still in the opposite sign of Aries while the Libran phase happens so this still makes it a month of much activity and even risktaking for some, high and perhaps slightly volatile energies as Jupiter is urging action in all Libran areas which includes politics.
Many Librans will be travelling in the month ahead.
Oct is a very important month as Pluto will change to direct after the 8th for the last time before he enters Aquarius 23rd March 2023, so this from the 8th we could experience a great sense of anticipation and hope, that goes very deep into our collective psyches. Anyone who has felt a loss of power has a chance to regain that power so inner strength can return.
Just before the Sun enters Scorpio, on the 22nd Oct Saturn will also go direct for the last time before entering Pisces on 8th March 2023. So from the 22nd we can begin to feel a releasing of any restrictions and burdens we have all been carrying for so long.
To help with that just after this happens the Eclipse season will be under way again from Oct 25th to globally help unblock anything that is stuck, also personally …
There are rumours circulating of a major event this month in Sept on 24th but it is the eclipses we need to look to for anything really major on this planet or when the Moon is Perigee which it will be next on the 3rd/4th Oct , Apogee the 16th/17th Oct which can be equally powerful (and when the Sun opposes Eris which can be very war inducing) .
Then the 19th/20th Oct has Sun square Pluto, all about power, a rather dangerous and explosive aspect , with Venus also squaring Pluto to add power to that and then the next Perigee will be the end of Oct when Mars stations before his Rx.
So there is a lot to happen on global levels in the month ahead.
I'd say it's a very important month for this game we call life.
Wherever Libra falls in our birth charts that's where the focus will be in the month ahead as the Sun transits this sign. and where we may need to do some sorting to find a middle way, or do a balancing act.
This means both our solar and natal charts . For instance in my solar chart counting from Pisces, Libra is my 8th house so generally I do have some quite deep revelations and experiences this time of year, and in my natal chart its my 10th house using equal house and where I have two planets, Jupiter and Neptune in Libra.
Another point of interest is that the sign our Jupiter is in can be very lucky for us when the Sun moves over that position or even simply through that sign.
Today the Sun is conjunct Rx Mercury speaking of revisiting the past, so some of us may hear from people we haven't see or heard of for some time. This is a time of important communication especially involving the past and especially if you have planets or points near 0-3 degree Libra.
Librans, Virgos and Geminis, Leos are signs that are most effected by this aspect in a general sense or that type of person but when the Sun is involved it includes anyone and everyone.
Globally we could hear information that has been kept hidden until this time that helps clarify a few questions, as the Sun usually brings a positive light onto a situation. This is likely to involve a world leader or someone in a high position.
Tomorrow as Mercury moves back into Virgo, Virgos get a chance to take care of whatever they didn't get to finish which could involve a meeting with someone they have unfinished business with.
We can all put our thinking caps on if we need to do more research on a certain subject or deal with any details and data we hadn't completed before.
Generally with the Sun in Libra we will notice a more social atmosphere with people being more willing to air any differences without the pickiness or wanting to give advice, asked for or not , or focusing on the little things, or criticism for that matter.
A sense of fairness should prevail.
Last edited: