I would like to share my
Neptunesmagic page
for today as the Sun enters Virgo.
The Sun moves into the earthy Virgo today to shine its light on these special people for the month, with their clever, analytical minds and their healing qualities, and service orientated natures.
Wherever Virgo appears in our birth charts, that is where the focus is for us all in the coming month, and in a general sense, its all about taking more care of self and looking more at the little things of life- the details, and taking care of those things we had set aside before, or didn't have time for.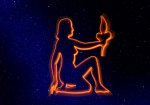 ​
The moon is now in Taurus so we have a double whammy of earth energy today which is a beautiful thing, so we can enjoy getting out into the garden, or doing something that brings us pleasure and comfort. Good food - making things with our hands, all things grounding and earthy can all be soothing in these changing times o9r approaching eclipses.
And speaking of determined Taurean energies (or stubborn wills), we are about to experience a strong aspect of Mars and Saturn in Sagittarius, and some are feeling this now which is like being between a rock and a hard place.
It's also a somewhat passive/aggressive aspect that could stir a few people up. There will be some butting of heads I would think with world leaders and individuals too in the next few days, as this is close to yesterdays perigee moon.
This happens in Sagittarius and it's not necessarily a bad thing as it brings a bit of a crunch time for those who are having to deal with authorities or red tape.
Its also like the smaller independent guy clashing with the big guns of authority with a lot of courage.
The signs most likely to feel this are Arians, Capricorns and Sagittarians, but wherever it happens in your birth chart is where you may have to stand up for yourself these few days.
It happens in 9 degrees Sagittarius which is close to my moon degree as it happens, so those with planets near that degree will know what I am talking about.
Its about fronting up to those who want to block our free expression and I am in total support of that idea !