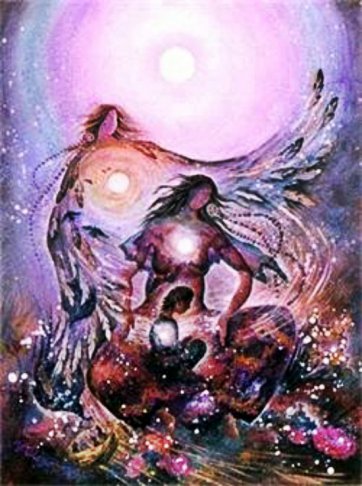 ​
As I write this the Sun is ten minutes from entering Scorpio so I will feel the shift in power in those minutes.
The Sun will shine light on all the people born under this sign for the month ahead.
This is a power packed sign, so the world and all of us on it will become more definite and "black and white" in outlook with this energy around in the weeks ahead. There will not be many gray areas for any of us or if so there won't be for long.
Scorpio people will come into their own and those of us with the sign strong or Pluto powerful in our birth charts will also feel it very strongly as a surge of inner power.
Others will be much more aware of "self" and what they have hidden from that self in the previous months.
Life as we know it is about to change in this year that has been so transitional and so divisive so far, where we have all lost old friends and made new enemies, but also gained the most loyal of new friendships as this year has been already grooming us for this time ahead that brings in the big Scorpio guns to clear the world of fence sitters once and for all.
Scorpio is about rebirth, the Phoenix rising from the ashes which brings to mind that even those who find themselves crushed by what will inevitably be extremely destructive to the egos of many, will rise again reborn and renewed by events that may astound them beyond belief, as life as we know it will never be the same again after this year of an inner and also outer Armageddon when so many prophecies will be fulfilled on this planet.
Plagues and chaos has ruled whether we have turned a blind eye or not but order will return and in a form that we may not be expected at this time.
Scorpio energy is obviously needed to sort out these matters before the light emerges at the end of the tunnel on all levels of being.
Tunnels and the underworld have also been a theme this year for all those who have dug deep in the Scorpio way.
In the week following the Sun entering this sign there will be a full moon in the opposite sign of Taurus when the Moon will be Apogee , furthest from the Earth and on this day there will be an opposition of Sun and Uranus which is similar to eclipse energy in this case and in fact it will trigger the lunar eclipse effect beginning at the end of Nov preceding the Total Solar, Perigee eclipse which will be one of the most powerful the planet has seen for a very long time Mid Dec.
This eclipse will be exactly on the position of President Trumps prenatal total lunar eclipse in Sagittarius conjunct his Moon which is one of the reasons he is in the position he is in along with him having the fixed star Regulus on his Ascending sign of Leo. This presidency was preordained, a fated matter whether people liked it or not.
The full moon at the end of this month is just before the USA elections happen so we have a situation that falls under the influence of the total solar eclipse mid Dec. I am not predicting here but we will soon see the power of an eclipse as to whether it will bring a rise or a downfall…
The elections begin just before Mercury, which is Trumps ruling planet (Gemini) goes direct which is a positive for him or any Gemini, and this movement is going to bring a lot of hidden information to the surface, but the build up to this date is also going to bring a highly unexpected event or announcement and for those that know more about USA politics the degree of the Sun will be 8 degrees Scorpio and the Moon 8 degrees Taurus alongside Uranus.
I will write more about the aspects of that Full Moon nearer the time but today as the Sun enters Scorpio, the Moon is extremely active with a square to Mars , conjunction with Jupiter, then Pluto and finally Saturn, just to give us a reminder of the intensity of the energy change that is happening now and will continue to happen.
Whereas Libran energy was more political and debates happening with fairness for the most part, now things are about to get real and much more intense , as I said , more black and white.
However having said that Mercury will be back in Libra by the 29th Oct for 2 weeks until Mars goes direct on the 13th Nov so this will help with regard to fairness.
I was thinking about Cancerian people who will be starting to feel the power returning to them today with all that Moon activity as the Sun moves into a sign that is very friendly to them for the month ahead even though Saturn is still opposite to their sign but Cancerians more than any other sign are needing and seeing the light at the end of their tunnel, tunnels that have been rather dark at times in the previous 3 years for their sign.
Other aspects today are positive with Mercury Rx in Scorpio quintile Pallas in Capricorn which is an empowering aspect when it comes to clarifying or enhancing our ability to look deeper for solutions if we sense that all is not as it appears to be on the surface.
This is particularly so for Capricorns. Geminis and Virgos, also Scorpios.
Mercury is also quincunx or inconjunct as I prefer to call it, to Chiron in Aries, reminding us and helping in how we equate one fact with another, and how our own inner wisdom will shine through if we let it and trust it enough, to help shine a light in the darkness.
Tomorrow the First Quarter Moon phase begins when issues emerge that require taking action or making adjustments. This can be considered a stage of conflict, but also of building. Things are beginning to take off and to gain momentum.
This is not a time for contemplation or reflection but for clearing away the dross and taking action.