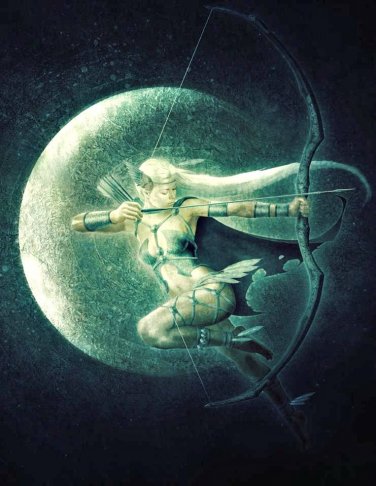 ​
Yesterday, the Sun moved into Sagittarius to shine light on all the straight talking, adventurous, usually optimistic and motivating people of this sign for the coming weeks.
My daughter's birthday was yesterday (NZ 22nd) so was only just born a Scorpio. As it is she has 4 planets and her Midheaven in Sagittarius.
The mood of many people will shift dramatically in these few days after the Full Moon energy brought forth more than the usual Scorpio/Taurean energy with the previous week bringing some shocks and surprises.
There were two sudden deaths in my fairly close circle, one quite a public figure as explained in my last post so that affected many people.
Some thought Queen Elizabeth may die being Taurean but being a Royal this is more likely to happen near a Solar Eclipse or at least a stepping down.
But for myself I expect the Sagittarian New Moon total eclipse to affect us in stronger ways in our own countries on or near the 4th Dec, late on the 3rd in some countries. I do know world leaders will be involved in this period with many changes happening, laws will change too. As mentioned this one is a game changer as was last years in Mid Dec 2020.
The coming New Moon eclipse will be the new beginning of the year for Sag people, and for Geminis it's about their "others" and relating.
Now in between the eclipses there is a great sense of anticipation of something major looming as the dark powers begin the push to gain more control via the Govs of any given country that have joined their agenda.
Yesterday the Sun was opposite to Sedna which does bring a current sense of betrayal for many and this is very timely as this represents a betrayal of the collective father figure archetype represented by those Gov powers that are meant to bring structure, safety and guidance of the positive kind to our lives rather than bullying, tyranny and fear, or control of the worst type in all areas that before this time represented our freedom, there for us to enjoy as human beings walking this earth.
Governments are meant to be our friends, not our worst nightmare and all these rules are in the guise of keeping us safe when in fact they inflict more harm and stress than most of us have ever seen in our lifetimes.
The aspect of Sun opposing Sedna represents people rising up with their own inner power to recreate a world of care and nurturing even to those who have harmed us... Sedna also represents our power to rise above 3rd dimensional suffering to a higher level, to expand our consciousness, not be a victim and to climb out of any rut we have fallen into,
So this Sedna effect is carried into the Sagittarian energy flowing in fast now, that is going to renew our motivation to carry on to higher levels of "being" to regain our independence and freedom.
Those born late in the signs of Scorpio and Taurus could be feeling a need to fight back against any oppression and get themselves moving in a new direction moreso than most but we all will feel this one way or another.
The Moon is currently in Cancer so thoughts are attuned to family and loved ones, home and security, and many of us will feel ultra-sensitive no doubt as we try harder than usual to protect our security zones.
Tomorrow Mercury takes hir turn (yes that IS a word) to oppose Sedna with a similar theme to the Sun aspect, only a little more cerebral where we can change our mindsets to make the best of who we are, and any skills we have that help us rise above limitations, use our higher mind to reinvent ourselves and help others do the same.
Geminis and Virgos, Scorpios and Taureans will benefit a lot from this for thinking outside the box.
Tomorrow the Sun at 1 degree Sag will conjunct the Dragons tail, the South Node, which I see as a completion point of global karma and personally as well for some.
The South Node is an influence similar to that of Saturn and the North is Jupiter.
This is a day to let something go that we no longer need and know that if we have done our karma well, then we have already learnt those lessons and can move on.
This is strongest for individuals born at the beginning of Sagittarius but globally this is tremendously powerful as we move on to a new and better cycle leaving the darkness behind us.



​