Collected Consciousness
Retired Moderator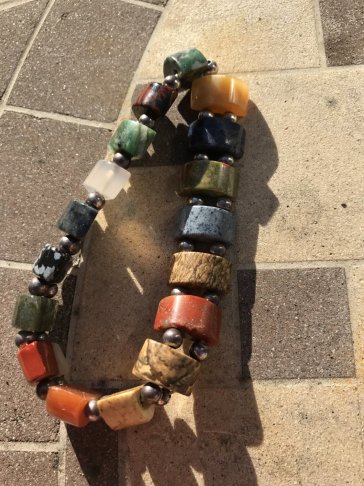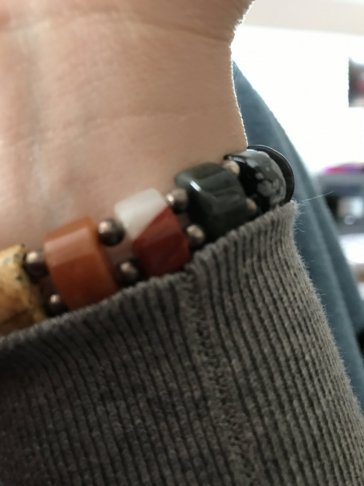 Here is a challenge! My mother-in-law handed down to me a multi-stone bracelet. Could I get some help identifying each stone please? I know the black one with grey specks is snowflake obsidian.
Also, what are the properties of a bracelet like this?
The white and red one is perhaps quartz and something else?
Also, can post more pictures if that helps.
Last edited by a moderator: