Frequency Modulator
Staff member
RT Supporter
Global Moderator
Board Moderator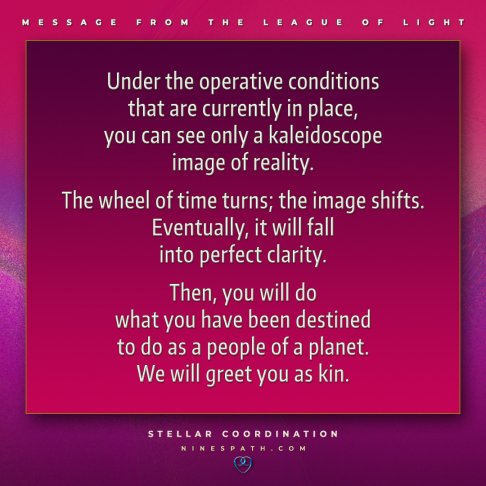 Under the operative conditions that are currently in place, you can see only a kaleidoscope image of reality. The wheel of time turns; the image shifts. Eventually, it will fall into perfect clarity. Then, you will do what you have been destined to do as a people of a planet. We will greet you as kin.
"Stellar Coordination"
Nine's Path compiles transmissions from the League of Light and divine Pleiadian Renegades which began more than a decade ago. Discover divinity within.

ninespath.com