Healing Facilitator & Consciousness Guide
Staff member
Administrator
Creator of transients.info & The Roundtable
Jul 19, 2016
5,642
14,175
In Ben's latest daily news update, he talks about rotation glitches on the earth. Solar activity can impact the rotation glitches. The shortest day was broken in 2020, 28 times. This is not normal. It happens about every 12,000 years.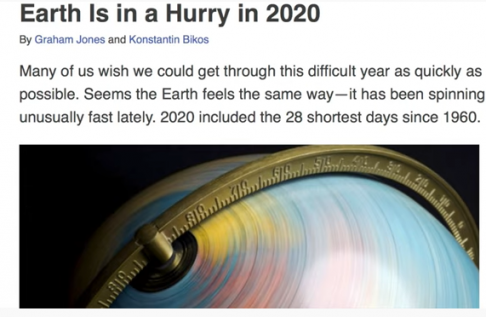 Davidson says it's the most unnerving thing he's ever reported on.
I'm not going to try and explain it further, but Ben Davidson will over on his Suspiscious0bservers channel. However, it's a strong indicator of a magnetic pole reversal.