Healing Facilitator & Consciousness Guide
Staff member
Administrator
Creator of transients.info & The Roundtable
Jul 19, 2016
5,648
14,185
I just happened to come across one of Farsight's latest remote viewing project videos, Farsight Intelligence Briefing November 2020, and I've written up a detailed summary of the first section, which is quite importanmt as it's focused on the three groups of ETs that have/are playing an important role in relation to Earth just now.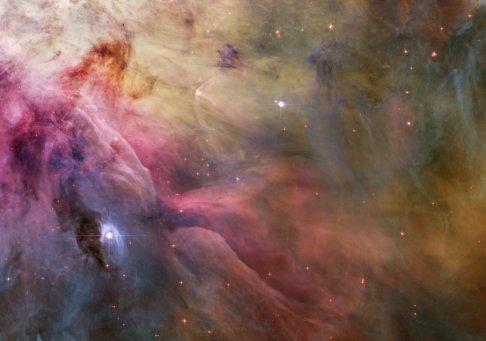 ​
The video was released on the 22nd of November, just a few days back.
Before Courtney Brown gets into the content, he suggests that people learn to meditate right now, especially before December 1st. He is asking people for help with a task, where meditation relates to this.
He gets into the importance of meditate in relation to remote viewing, and how important it is. He says that Farsight's method of remote viewing incorporates at least 20 minutes of meditation beforehand.
For about 16 minutes he talks about the different ways of verifying the remote viewing results. He put a lot of effort into trying to convince people how scientific remote viewing is and how there is strong evidence for the existence of other life on planets.
He then states there are 3 groups of alien life that are prominent in relation to interactions with the Earth.
The first group is from the Orion system and they look similar to us, were involved with the Pyramids and a few other things.
The second is a reptilian group of ETs. They tend to not like you seeing what they are doing. (Note that with a recent QHHT session I conducted, which was focused on the Reptilian's, we had this come up where their leader was not happy that we were connected in to what was going on.)
The reptilians control the planet from behind the scenes and use the Orion ETS almost as their lap dogs. In ancient times the Orion ETs were much stronger, but not so much now. From a military perspective, the Reptilians side seems to be much stronger.
Courtney states that not all Reptilians are negative, hard to deal with, etc, as there are good ones out there. The group that has a military based side to them which are affecting Earth right now, are very tough.
On the positive side, there's another group with a variety of genetic variations, including ones that look very much like us. These are the galactic federation of worlds (GFW). This is a very supportive group. Militarily they are very strong, but not strong enough to knock the Reptilians and Orion's out of the galaxy.
GFW have had many military interactions with the Reptilians and Orionians in the past, and have backed off, isolating themselves into a federation of many. GFW is strong enough in their realm to defend themselves against the Reptilian's and Orionians .
The reptilians don't seem to be interested in attacking the GFW as they don't seem to have resources that they want. He says that they are very quick to fight and will go after something they want quite intensely and that they are good at fighting.
The GFW is strong enough to protect Earth and will defend Earth but are not prepared to get into a larger scale battle over us.
The Orion system is not strong enough to handle the GFW by themselves.
So with the Orion group and the Reptilians, they are very dominate, hard to deal with, controlling and have basically been using Earth in our past as a slave type of planet.
In the time the pyramids were first built in Egypt, it was the Galactic Federation of Worlds that interrupted the two groups and basically kicked them off of Earth, basically. A gorilla warfare type situation then started to occur.
Courtney explains the Reptilians and Orion's are both enemies, but also allies, based on when it suits them, otherwise they compete for resources. Courtney says the resources on Earth also include the humans, because the genetic side of things here is one of the most valuable resources in the entire galaxy.
The GFW have an issue — they want humans to come out, to be free from the repressive system which the Reptilians and Orionians are involved in here. The GFW consider as brothers and colleagues.
But GFW say we have not asked them to step in and help, and that it's really difficult to deal with human leaders because of the corruption in place. So they will not step in because of free choice, and it's our free choice to be a slave society. But they are saying if we don't want to be that way, we have to tell the GFW.
The Orionians and Reptilians control the leadership of the planet, such as in a way so that they don't ask the Galactic Federation of worlds to come in.
He mentions the Pleiadeans are part of the GFW. (
Maryann
knows all about this!)
So the GFW are stopping the complete enslavement of Earth, they are what is holding it off. They are holding things at bay. The Reptilians and the Orionians are keen to implement a fully enslaved system.
But the GFW are only going to wait so long, meaning they are waiting for us to ask for their help.
Courtney Brown then gets into the possibility of Earth joining the GFW, but he explains we are not ready as we need some kind of federated system, as we are far too militaristic.
He says there needs to be an end to the secrecy issue, otherwise the Galactic Federation of Worlds will leave.
Developments: Remote viewing as a form of teleportation
Courtney explains that when you are remote viewing, you can see other people remote viewing, this is why other ETs can see remote viewers. So he calls it a form of teleportation.
In this section he gets into detail on how this works and experiments they have been doing.
Action via remote viewing, as compared with simple passive observation
Courtney asks the question, since remote viewers can be seen, can they also do stuff while they are there?
He talks about some experiments they have done while remote viewing to interact with their environment.
Galactic Federation of Worlds
Courtney finishes off talking about this issue again with the ET groups and how on December 1 he is going to be involving the public in an event which the meditation relates to.
In the remaining 20 minutes of the video, he answers some questions as it was a live stream.