QHHT Hypnotherapist, Energy Healer, SpiritualCoach
Staff member
Administrator
Creator of transients.info & The Roundtable
Jul 19, 2016
7,104
15,169
What I feel is going on in America is
very
positive in terms of triggering much needed change — in connection to the shift in consciousness. While it's a terrible situation, no matter who became President-elect, but based on what did occur I think this is clearly the best outcome in the long run.
My feeling for a long while now is that Hillary is very connected to the system of control that the cabal have over the world, that in addition to all the other criminal activities that's she has been involved in. If she had got in, the system would have remained in place, but stronger control would have been implemented over the population of America, as well as other countries. This would have meant that change would have come a great deal slower.
This recent outcome with Trump indicates to me further proof that humanity is heading down a timeline, or reality, which is much more positive and higher vibrational than what has been foreseen, prophesized and predicted over thousands of years, such as through Nostradamus as one example, and more recently, through the webbot before 2013. I see this recent event in America as furthering to solidify the foundation of this more positive timeline.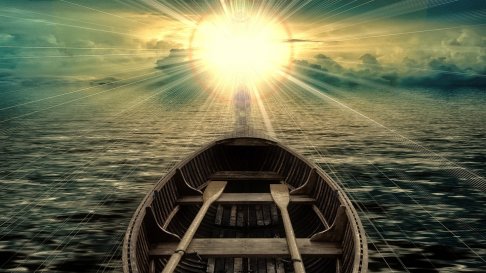 ​
That doesn't mean life will be easy, as change usually requires struggle. But it means that people have more choice and more opportunities for freedom now. This will filter out of the USA and impact the rest of the world.
As an example, if you have seen the matrix movies, this situation goes towards helping people unplug from the matrix, as a result of Hillary not getting in.
People will see that they can make a difference based on not just what happened, but what is to come.
There is a lot of worried folk in America because of the political situation. People are divided. Those that don't realise what is really going on behind the scenes, are very likely the ones who are taking this harder, and who are not prepared, whether mentally or practically, for the great changes to come.
As an optional focus for this session, let's put some energy and intention into helping people wake up in America. If people who are unaware of what is going on get that inkling to pursue and do some research into the situation, that will help them a great deal in terms of understanding the conditions surrounding them, but they will also feel less controlled by their belief system.
The wider they open their eyes, the easier the transition will be.
An awakening can be not just about learning who the real powers that be are, but also a spiritual awakening, which is really what this shift is all about, as many are awakening to the realisation that we are transients here, and this experience is a single moment out of so many experiences we can have.
Time keeps us focused in each passing moment, but once our time here is done, our focus will be on the realisation of this fact, and that there is so much more out there beyond the third dimensional earth experience. (which can of course be experienced at any time through conscious out of body exploration)
The usual introduction to these sessions is below
For those new to these sessions, or if you simply want to me reminded on how to connect in and what methods you could use to send healing, see this article
here
on transients.info.
The purpose of these 20 minute weekly sessions is to send healing to each participant, which can be accomplished by focusing on individuals or the group, deepening on what methods you chose to use. You are always free to set secondary intentions around focusing on world events that may need some helping energy — on other levels our group also works in a multi-dimensional sense. Sometimes we get healing requests within the replies here, so do check back here just before the sessions begins.
Let us know if you are joining by responding here or contacting me from the
Contact Us
form on transients.info. The session is only 20 minutes and you can send, and or receive healing; it is up to you. Anyone can heal, no training is required to participate.
Please provide any feedback on here if you receive any and feel comfortable sharing.
You can find further information about these sessions through the link,
Weekend Healing,
on transients.info, which also includes links to a few
Current Timing
The time for the session remains the same each week and is based on my time, which is 1PM on a Sunday here in New Zealand. All the other times reflect this time, but this time is worked out to accommodate the greater number of people based on their geographical location.
USA,
Saturday: 8 pm EDT, 6 pm Mountain, 7 pm Central, 5 pm Pacific
Australia ,
Sunday: 12 am AEST (Sydney), 9 am for those in Perth
France (Paris) and Sweden,
Sunday: 2 am
South Africa (Johannesburg)
, Sunday: 3 am
Based on the odd hour of 2am for some parts of the European side of the world, we do have a second 'out of time', time set based on
this discussion
, which is
Saturday, 8pm in London
(Saturday 9 pm Switzerland, Saturday 10pm Helsinki) This enables a second group of people to meet at the same time, before the official session time, however, it doesn't matter when you connect as the session will still be just as effective.
To understand about joining in outside of the set time, which you are free to do so and as host I do this sometimes because I have other commitments, just check out the further instructions on how to send healing
here
, which I linked to above as well.