Collected Consciousness
Staff member
RT Supporter
Global Moderator
Board Moderator
So being ready for changes was a great focus for last week in my world. We went camping on the mountaintop and all kinds of things happened. Mountains are that kind of place. A few highlights, though there were plenty more (honest):
- Our tent blew away (we had two) so we sent it on its way with a prayer that it would arrive just in time for someone who really needed a tent and felt grateful we had less weight to carry down. We've already replaced it as we're going camping again this weekend.
- We had critters get into our food; we had plenty so it felt fine to share.
-We fell into snow repeatedly and miserably time after time after time sowe learned a lot about why one gets up in the middle of the night if need be to get going on the mountain. We were so miserable, exhausted and just frustrated that we each arrived at the campsite sobbing, except for the person lucky enough to have the one pair of snowshoes we had access to which meant that at least one of us did not fall into deep snow. I also learned to be grateful for each step I subsequently took which did not involve falling deep into snow, in fact I sang this on the last bit of trail to the amusement of my companions. It seemed only right as the birds were beautifully singing in the trees around us.
- I slept really poorly with a nasty belly bug the night prior to our big, worrisome trek back so I sent out a wish for at least 20 more minutes of sleep in the few minutes left before our dawn departure and got them which really, really helped.
- When I realized I absolutely had to go to the bathroom in the middle of the night, exhausted as I was I really hoped I wouldn't fall through the snow at all. I did. With. Every. Single. Step! Getting there meant waking my companions as I found my socks in the dark, somehow laced up my boots in the dark and figured out the zipper on my gaiters in the dark. Thankfully I remembered the toilet paper. If I hadn't it would have been a disaster as the toilet paper that had been in the stall only a few hours ago was nowhere to be found. I've never felt so lucky to have TP on hand and feel happy that we'd immediately designated an easy-to-find-in-the-dark spot for it as soon as we'd arrived. Maybe this is why everyone bought up all the world's TP in the weeks following the worlewide epidemic!
- We got so dehydrated on the way down that we stopped in a store and bought a ridiculous amount of liquid + a chocolate bar or two and then sat on a bench with our lunch grateful to be safely down, fed, watered and whole.
- We fought loudly, strongly and with great vehemence. There was plenty to gripe about and in close quarters (3 people in a tent better suited for 2) with exhaustion and other challenges this was no surprise. We also laughed our heads off, decided to make a game of making up even better stories about how the tent that flew away (literally and never to be seen by us again, not even a wisp of it) and then shared these stories upon our return to everyone's delight. We worked out a lot of stuff and I have to say I haven't seen some of my companions this silly and full of hilarity for a very, very long time; so, again, gratitude.
- I was so tired and my shoulders so sore that I put a rain cover over my backpack and literally dragged it down the mountain from the first point where it was all downhill. I was so happy to do this that I was literally singing a good chunk of the way and it seemed a minor miracle that some skiers had laid out a perfect pathway just the width of my pack pretty much the entire way down. My companions also took a turn trying out this tun backpack-dragging technology. Of course, during my night of wakeful belly misery I'd had plenty of time to consider contingencies so I had everything prepped for the job, including a small towel that lengthened the strap just enough so that the backpack did't hit my heels with every step. Maybe I should patent this
- Our boots got wet. We dried them in the sun then got them wet again. That small period with dry boots before they soaked again was wonderful.
- We looked like we were about to run out of fuel. Hadn't anticipated how much fuel it takes to melt your snow for water. So I begged some off someone heading down and then discovered that they were the women who we'd said hello to as we arrived in the parking lot. How fun was that. It's really difficult to recognize people in snow gear, especially when one is exhausted. I also successfully melted a whole potful in a metal pot set out in the sun.
... and on and on.
- I also danced with a pheasant (grouse actually) bird. I kid you not, after it took a quick exploratory flying peck at me I kept sitting there and made sure my arms were out in front of me. It wove back and forth in front of me and I wove my hands out front for a while before I noticed it had picked up my rhythm and was literally following my arms in a figure8 pattern. Incredible!
I've camped + backpacked a lot and this trip had it all, all the stuff that could and did happen (other than, thankfully, no injuries) and all the beauty and camaraderie that is so special in such settings where people bond over the difficulties. I've certainly never had so many things happen in one trip nor, come to think of it, over my entire camping career. It was just that type of trip. So, yeah, changes were a great focus for last week as we needed all the grit, help and guidance we could get ... and it all worked out great. It truly did, though there were lots of moments when we truly, truly could not believe it would. It still did. I believe this is an amazing lesson for life and I'm incredibly grateful to have had it so clearly laid out for me and my family. This trip was also jam packed with the incredible beauty that one only finds in special places, though I must admit lots of it passed me by as I cursed during that period of falling heavily through snow. Even then I knew, as I explained to some of our fellow campers after I'd laid on my backpack for a while and gotten my breath back that I was just yelling off steam and would be fine. They understood. They'd all been through similar moments.
... so, I hope you enjoyed the stories despite their length. I did

All this to say, perhaps we can use the strength and healing of nature as our healing focus this weekend. Then next weekend I'll write about the energetic strategy I'd just read about in the days prior to this trip which helped me, really, really helped me get through some of my toughest moments this past weekend.
For now, though, just imagine drawing up the healing power of nature from below your feet (or butt if you are sitting) and running it up through your center. Then see what happens. What you notice. What doesn't happen.
If you like, imagine this happening on a mountaintop. That's one of my favorites.
Or don't do anything at all.
Or do whatever you usually do.
It's really all good. Great, in fact, as my companions and I demonstrated so very beautifully this weekend.
Happy trails!
Wherever yours lead...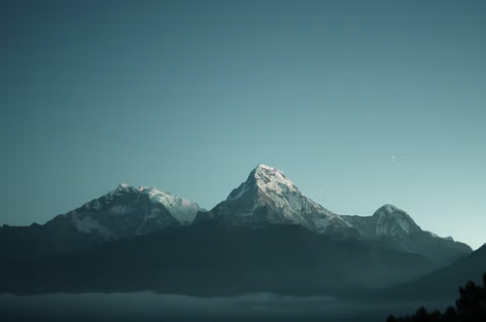 ​
Additional Info
We hope you you check in and perhaps join us. No experience or 'special abilities' required. A sense of wonder and fun recommended. If you're joining us for the first time this week your timing is great. We especially welcome new Roundtable members to our sessions. This week that group includes:
DonaldonRaido
Jameskab
Ronaldknogs
EstherReast
Frankphasy
ZakazAlawn
DustinTyhok
Panchrestos
and
PatrickBom
.
If the exact time in your area does not work for you, then just join when you can. Many of us have no problems connecting a few hours earlier or later but find somewhere in a 24-hour window works best. Some people have even set the intention to join in dream time.
Instructions are posted below. Let us know if you have any questions and welcome.
The time for the session is the same each week based on 8am Sunday, New Zealand time, unless there is a daylight saving change in you area (if so, just go by 8am Auckland, New Zealand time). This time is calculated to make the sessions accessible to as many as possible.
USA: Saturday: 4 pm EDT, 2 PM MDT, 3 pm CDT, 1 pm PDT
Europe: France (Paris), Switzerland, Sweden, Saturday: 8 pm
UK: England (London), Ireland (Dublin), Saturday: 8 pm
Russia: (Moscow), Saturday: 10 pm
South Africa: (Johannesburg), Saturday: 9 pm
Australia: (Sydney, AEST) Sunday: 6 am, (Perth) Sunday, 3 am (remember, you can do the session out of time within 24 hours and it will work exactly the same.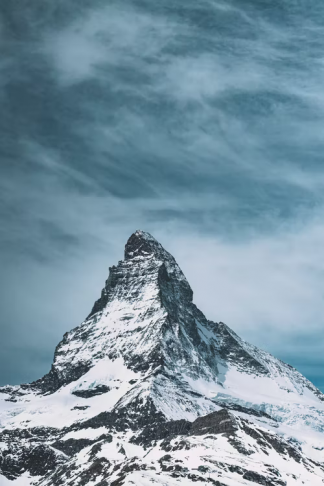 About these Sessions
For those new to these sessions, or if you simply want to be reminded on how to connect in and what methods you can use to send healing, see
this article here
.
The purpose of these weekly sessions is to send healing to each participant, which can be accomplished by focusing on individuals or the group, depending on what methods you chose to use. You are always free to set secondary intentions around focusing on world events that may need some helping energy — on other levels our group also works in a multi-dimensional sense. Sometimes we get healing requests within the replies here, so do check back here just before the sessions begins.
Let us know if you are joining by responding below or or contacting us through the Contact Forum Admin link
here
. The session is 20-30 minutes and you can send, and or receive healing; it is up to you. Anyone can heal. No training is required to participate.
Please provide any feedback on here if you receive any and feel comfortable sharing.
The place we have chosen to visualize when first connecting in, and to anchor that connection, is a forest clearing. Think of an opening inside a forest where there is a large crystal in the center that we gather around. The ground could have moss or grass, perhaps even dirt or another surface that appears to you. There may be the sound of a waterfall nearby which could result in a river that you could see, or not. You could start off here and then go off to another place of your choosing to send and/or receive healing. Some people find themselves being taken on a journey where they are shown other things during a session, but we all experience this in our own unique ways.
You can find further information about these sessions through the link,
Remote Group Healing
, via the INFO link in the menu here on The Roundtable.