Collected Consciousness
Staff member
RT Supporter
Global Moderator
Board Moderator
Just as I was setting up to get our healing session for the week organized I had the opportunity to see a bee hive join our neighborhood. For me, this was an exciting event that came about unexpectedly via series of interactions and was very welcome. I have already learned a lot about bees and their fascinating hive life. Given the timing I took some time and stood by the hive to check in and see what being with them might teach me.
First, I learned that, stingers and all, if I am quiet and move with slow, predictable movements, they will go about their business without really minding me. An occasional bee might brush against me though they seemed far more interested in moving on. This is what the beekeepers teach too.
Then, I was able to observe how this hive reacted to the many disruptions of transport. About 10,000 bees had been transported, moved, moved again with an instrument picking up the slat full of honeycomb and larvae (again, as gently as possible, and still with plenty of disruption) and then finally had a good solid (well aimed and gentle as possible) whump on their newly vacant moving box to displace the bees remaining outside their new home. The entire hive was also righted when it slid a bit before the lid was closed. What I observed was that they were humming somewhat agitatedly during the disruption and, as we chatted and watched, they calmed noticeably in just a few minutes and were hardly to be seen after another few minutes. To my eyes, this seemed a remarkably rapid adaptation to a large change. Good food for thought during these tumultuous times, thought I.
The last thing I observed while being with them was how their hum filled me. It made me want to hum along with them, maybe chant an oooooohm or two

It was a contented, 'filled up' feeling. Again, a very welcome balm for my soul that I wanted to share.
So, from the bees I learned that, with a bit of care, I can get in close, even to things that frighten me a bit, that change can be rapidly adapted to and that a nice hum can feel very, very soothing. When I hit the right note the hummmm reverberated nicely through my chest and being. I even tried bit of vibration between notes for fun
I have had the pleasure of sound healing with bowls that resonated through me and felt wonderful. This reminds me very much of that effect and it's easy to do.
So, for this week I invite you to choose a sound you like and hum, sing, ohm, chant or think it and see how it feels. For some this may be a phrase or mantra. For others just joining us is plenty. It's all good.
And of course, there are so many more lessons from bees; to do with honey, the sweetness of life, hexagons, wax, flowers, cooperative effort and pollination. I'm sure more will come to mind as we come together.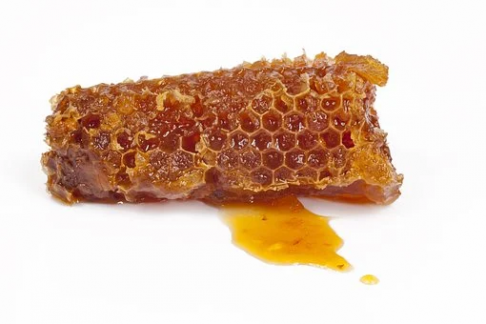 This week we welcome the following new Roundtable members:
Lucky1
and
Derekrot
. I hope you you check in and perhaps like what you see!
No experience or 'special abilities' required. A sense of wonder and fun recommended.
There are lots of instructions below, or you can just ' jump' in sometime this weekend. It's all part of the mix. Just let us know you are dropping by.
If the exact time in your area does not work for you, then just join when you can. Many of us have no problems connecting a few hours earlier or later but find somewhere in a 24-hour window works best. Some people have even set the intention to join in dream time.
Instructions are posted below. Let us know if you have any questions.
Session Time
The time for the session is the same each week based on 8am Sunday, New Zealand time, unless there is a daylight saving change in you area (if so, just go by 8am Auckland, New Zealand time). This time is calculated to make the sessions accessible to as many as possible.
USA: Saturday: 3 pm EDT, 1 PM MDT, 2 pm CDT, 12 pm PDT
Europe: France (Paris), Switzerland, Sweden, Saturday: 9 pm
UK: England (London), Ireland (Dublin), Saturday: 8 pm
Russia: (Moscow), Saturday: 10 pm
South Africa: (Johannesburg), Saturday: 9 pm
Australia: (Sydney, AEST) Sunday: 6 am, (Perth) Sunday, 3 am
About these Sessions
For those new to these sessions, or if you simply want to be reminded on how to connect in and what methods you can use to send healing, see
this article here
.
The purpose of these weekly sessions is to send healing to each participant, which can be accomplished by focusing on individuals or the group, depending on what methods you chose to use. You are always free to set secondary intentions around focusing on world events that may need some helping energy — on other levels our group also works in a multi-dimensional sense. Sometimes we get healing requests within the replies here, so do check back here just before the sessions begins.
Let us know if you are joining by responding below or or contacting us through the Contact Forum Admin link
here
. The session is 20-30 minutes and you can send, and or receive healing; it is up to you. Anyone can heal. No training is required to participate.
Please provide any feedback on here if you receive any and feel comfortable sharing.
The place we have chosen to visualize when first connecting in, and to anchor that connection, is a forest clearing. Think of an opening inside a forest where there is a large crystal in the center that we gather around. The ground could have moss or grass, perhaps even dirt or another surface that appears to you. There may be the sound of a waterfall nearby which could result in a river that you could see, or not. You could start off here and then go off to another place of your choosing to send and/or receive healing. Some people find themselves being taken on a journey where they are shown other things during a session, but we all experience this in our own unique ways.
You can find further information about these sessions through the link,
Remote Group Healing
, via the INFO link in the menu here on The Roundtable.
Last edited: