Collected Consciousness
Staff member
Global Moderator
Board Moderator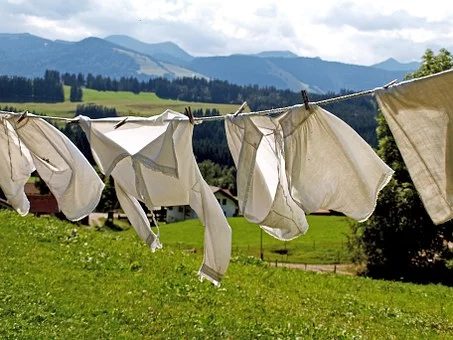 I was just doing the laundry, washing clothes, washcloths and linens. Putting them into the water to get clean with some a little bit of soap that has essential oils and few ingredient then into the dryer to tumble with the wool balls. When I take them out they are clean, warm and soothing to the touch. There is nothing like a good clean.
Outside my window it's just been raining. The rain cleans away all kinds of detritus and when the sun shines on that it's a clean, warm world, full of new possibilities. If you're lucky, you'll peek outside while the clouds are still there and maybe have the luck to catch a rainbow

Hailstones Melt
was just writing about a dream of cleaning out the trash.
Yup, I think it might be time for a good clean up. I personally think I'll just tune in and savor the feel of warm, sundried sheets. Those are my favorites since they smell like trees, buds and grass. I'll imagine myself being as clean, warm and dry as the sheets, every inch of me, in + out, my many multidimensional selves.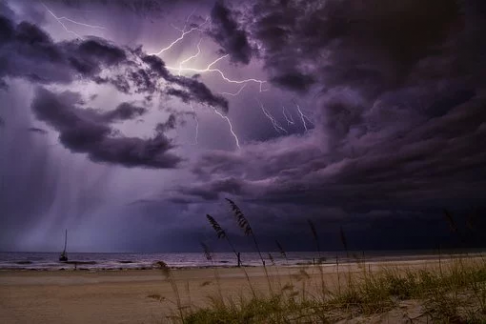 There are many ways to have a good clean:
Some of you may opt to put yourselves through the soak, agitate and spin cycle.
Others may just feel like standing in the rain for a rinse. Personally I'd add some good thunder to that scenarios since there is nothing quite like a good thunderstorm.
Another option is to float gently down a slow moving stream, enjoying the lapping of wavelets as you close your eyes and sigh contentedly.
I can imagine a dog soaking in bath bubbles then shaking them off happily as soon as their favorite human comes within range.
Or just simply be, sitting quietly within a water droplet.
Please set your intentions below if you have any specific healing intentions of would like some help with the cleanup.
(In addition to anyone else, I'm thinking of you,
June
? and
Angela
?)
This week we welcome the following new Roundtable members:
Orasiam
,
Boni Irwin
,
Winnifred
,
Alex_samochkin
.
Salwin
,
Elleyband
,
mikem
,
Billy009
and
julesfahey
. Please join us for this week's healing group if you'd like. No experience required. Questions answered happily. Lots of information about how to begin just below. You can join at the exact time of the session or 'out of time' by setting the intention to join us within about 24 hours of the start, before or after which works fine too.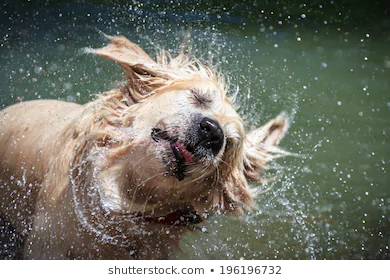 Session Time
The time for the session is the same each week based on 8am Sunday, New Zealand time, unless there is a daylight saving change in you area (if so, just go by 8am Auckland, New Zealand time). This time is calculated to make the sessions accessible to as many as possible.
USA: Saturday: 3 pm EDT, 1 PM MDT, 2 pm CDT, 12 pm PDT
Europe: France (Paris), Switzerland, Sweden, Saturday: 9 pm
UK: England (London), Ireland (Dublin), Saturday: 8 pm
Russia: (Moscow), Saturday: 10 pm
South Africa: (Johannesburg), Saturday: 9 pm
Australia: (Sydney, AEST) Sunday: 6 am, (Perth) Sunday, 3 am
About these Sessions
For those new to these sessions, or if you simply want to be reminded on how to connect in and what methods you can use to send healing, see
this article here
.
The purpose of these weekly sessions is to send healing to each participant, which can be accomplished by focusing on individuals or the group, depending on what methods you chose to use. You are always free to set secondary intentions around focusing on world events that may need some helping energy — on other levels our group also works in a multi-dimensional sense. Sometimes we get healing requests within the replies here, so do check back here just before the sessions begins.
Let us know if you are joining by responding below or or contacting us through the Contact Forum Admin link
here
. The session is 20-30 minutes and you can send, and or receive healing; it is up to you. Anyone can heal. No training is required to participate.
Please provide any feedback on here if you receive any and feel comfortable sharing.
The place we have chosen to visualize when first connecting in, and to anchor that connection, is a forest clearing. Think of an opening inside a forest where there is a large crystal in the center that we gather around. The ground could have moss or grass, perhaps even dirt or another surface that appears to you. There may be the sound of a waterfall nearby which could result in a river that you could see, or not. You could start off here and then go off to another place of your choosing to send and/or receive healing. Some people find themselves being taken on a journey where they are shown other things during a session, but we all experience this in our own unique ways.
You can find further information about these sessions through the link,
Remote Group Healing
, via the INFO link in the menu here on
The Roundtable
.