QHHT Hypnotherapist, Energy Healer, SpiritualCoach
Staff member
Administrator
Creator of transients.info & The Roundtable
Jul 19, 2016
6,165
14,648
I stumbled across an article on our countries most popular MSM site, asking the question, "What if self isolation lasted decades?" Some of you are aware of the 18 month plan of lockdown, or at least restrictions, in some countries, so it seems the impact will be years.
I keep being reminded of my recent article on the dream symbolism interpretation of the webbot's Global Coastal Event, which dates back ten years ago or so, in terms of some of the language that first appeared and was associated with the prediction. Below are a few extracts from my GCE summary in relation to the mention of decades:
"Some areas may retain electricity, in some areas power will be down for decades."​
(…)​
"He says a major earthquake has hit near their area which causes trees to fall over and this isolates them and communication is cut off for decades."​
(…)​
"Animals are mentioned to be affected in a major way because of the magnetic pulsing from the sun. Lots of disorientation, and disruptions of migratory patterns. Herd animals are said to start developing a type of obsessive compulsive disorder which will confuse the farmers looking after them. The DNA of the animals will change over the next few decades and there will be mutations."​
To dream of a blackout represents a situation in life that completely stops or distracts you. You may feel completely unable to function in some way because something important was stopped or has been removed. Something fundamental to your life, work, or relationship has stopped. You may be frustrated or experiencing failure with something that you are attempting to do.
I've covered earthquakes in that article, but that's all about upsetting change, your security being lost, your life and control over a situation is falling apart.
Clif put out a video a few months back, which I haven't seen, saying that the "sun disease" which showed up in the old webbot data may be COVID-19. Below is another section from my GCE summary:
"There was mention of Sun Disease showing up, in relation to the effects on humans. One example is that people may just stop dead in their tracks, and suddenly not be able to function very well. This could occur to anyone anywhere. The data is also showing the solar energy causing issues on the Earth."​
In dream symbolism, the sun can represent highlighting situation(s) that reveal the truth, bring peace of mind, clarity, insight, tranquillity and enlightenment. A pulse can be seen as something threatening in dreams.
The disease is likely coronavirus, yet the sun could be symbolic. Dreaming about DNA strands represents fundamental changes to core areas of your personality. Perhaps those changes with the animals are based on us all being in lockdown, the positive effect that has had on them (not killing/hunting/upsetting their habitats, etc), and how we may think differently about their treatment in the future. Many people are having second thoughts about Zoos, for example, because of how animals are trapped in there for so long—just like us in lockdown.
Point being, we do seem to be going through a period of enlightenment and spiritual growth. Is humanity having a dark night of the soul?
Alongside healing those in our group, over the past two weeks we have had a focus on helping reduce the global fear and panic. I see this year as a catalyst for further awakening within humanity.
In addition to sending healing to those in the group, I think it would help to support the global space to further help souls open their eyes. They will be seeking answers, guidance and support.
How do we support the space? You can use any method you prefer, but here is one:
Visualise our group meeting place, as described further on below, and think of the Earth appearing in the centre of our group. Perhaps the Earth replaces the crystal, or perhaps the crystal is within the Earth. With the intention of supporting the space of awakening, send thoughts, prayers, and/or energy at the Earth for supporting the space. You may also visualise hands holding up the Earth, beneath it in the center of our group. But do open yourself up and see what comes to you as you may be surprised at what appears and how your being wants to support this awakening.
Sense you all this weekend.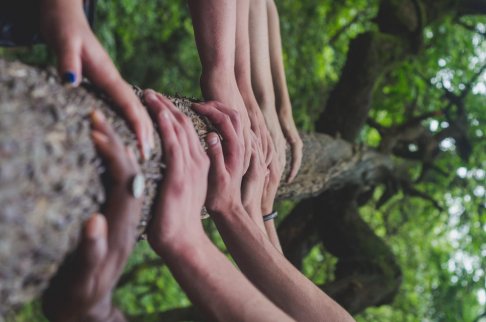 ​
This week we welcome the following new Roundtable members:
Hairfinds
,
BeckyM
,
David Shumard Oak
,
Mayumi
,
Dontco
,
Moggie
,
No experience or 'special abilities' required. A sense of wonder and fun recommended.
There are lots of instructions below, or you can just ' jump' in sometime this weekend. It's all part of the mix. Just let us know you are dropping by.
If the exact time in your area does not work for you, then just join when you can. Many of us have no problems connecting a few hours earlier or later but find somewhere in a 24-hour window works best. Some people have even set the intention to join in dream time.
Instructions are posted below. Let us know if you have any questions.
Session Time
The time for the session is the same each week based on 8am Sunday, New Zealand time, unless there is a daylight saving change in you area (if so, just go by 8am Auckland, New Zealand time). This time is calculated to make the sessions accessible to as many as possible.
USA: Saturday: 3 pm EDT, 1 PM MDT, 2 pm CDT, 12 pm PDT
Europe: France (Paris), Switzerland, Sweden, Saturday: 9 pm
UK: England (London), Ireland (Dublin), Saturday: 8 pm
Russia: (Moscow), Saturday: 10 pm
South Africa: (Johannesburg), Saturday: 9 pm
Australia: (Sydney, AEST) Sunday: 6 am, (Perth) Sunday, 3 am
About these Sessions
For those new to these sessions, or if you simply want to be reminded on how to connect in and what methods you can use to send healing, see
this article here
.
The purpose of these weekly sessions is to send healing to each participant, which can be accomplished by focusing on individuals or the group, depending on what methods you chose to use. You are always free to set secondary intentions around focusing on world events that may need some helping energy — on other levels our group also works in a multi-dimensional sense. Sometimes we get healing requests within the replies here, so do check back here just before the sessions begins.
Let us know if you are joining by responding below or or contacting us through the Contact Forum Admin link
here
. The session is 20-30 minutes and you can send, and or receive healing; it is up to you. Anyone can heal. No training is required to participate.
Please provide any feedback on here if you receive any and feel comfortable sharing.
The place we have chosen to visualize when first connecting in, and to anchor that connection, is a forest clearing. Think of an opening inside a forest where there is a large crystal in the center that we gather around. The ground could have moss or grass, perhaps even dirt or another surface that appears to you. There may be the sound of a waterfall nearby which could result in a river that you could see, or not. You could start off here and then go off to another place of your choosing to send and/or receive healing. Some people find themselves being taken on a journey where they are shown other things during a session, but we all experience this in our own unique ways.
You can find further information about these sessions through the link,
Remote Group Healing
, via the INFO link in the menu here on The Roundtable.