Collected Consciousness
Staff member
RT Supporter
Global Moderator
Board Moderator
Thank you,
Laron
, for posting some of the best attended sessions in some time. I hope that many of you who were here over the last two weeks will join in now and again going forward. I've had a wonderful time outdoors and it is this theme that I am taking as my cue this week.
Who doesn't like some time away? Especially in a beautiful place. When I think of beautiful places, most if not all have at least some element of natural beauty. Just spending time in a place like that is very healing every time. Take our photo above; the campfire in the photo shows people gathering outdoors under what looks to me like an open sky. Being together in a beautiful place is even more healing. The wood is from trees that are probably nearby. They draw water from below via their roots. And it all stands/sits/is placed upon the earth. All the elements are there.
I'd like to suggest that we do what always helps me feel better. Whenever I go outdoors so many of my frustrations, fears and concerns melt away. There are bigger things out there and I can be part of them, focused on them, rather than on the little stuff that so easily drags one down. I had a funny event in my tent one evening which made me reflect on this. The bugs were really biting so I was eating in the tent and had a bit of tea left in my cup beside me when I noticed a relatively large spider who kept crawling toward me. I meet a lot of spiders, pretty frequently, so typically just try to get a bit of distance between us so that the spider does not get squished and I don't end with (yet another) bite. I had this in mind when I started to try and get the spider outside. Somehow, this little spider was very agile and quick enough that I lost track of my tea and spilled it over my bag, pad and tent. Ack! Now I had a mess to clean up so I focused on that. Soon enough I was sitting, still in that same tent, eating the last of my meal, having cleaned up the spill. I realized that I no longer knew nor cared where the spider had gone. How ironic that it had seemed important enough that I'd spilled my tea while chasing it out and then so unimportant, just a few minutes later, that I forgot all about it. Sure enough, we found each other again and I did manage to get it out of the tent before bedtime. I was glad of that as I've had spider bites before and found a spider in my bedclothes. I've been a bit more careful since.
When I read up about the meaning of a spider visit there was a lot there; things like fate visiting, weaving of language, etc. What stuck with me was the weaving together of past and present to create our future. So perhaps that will be a theme for some of us this week, given my story?
In honor of the many lessons and healing power out there, this week I invite you to perhaps sit outdoors (if feasible), or open a window and hear the sounds + feel the wind. Or keep it super simple and bring a crystal, flower or other natural object to the session. If you join in during the night, it may feel perfect to sit under a moonbeam to bring our perigree full moon energies to bear (you can read about these effects here:
https://www.transients.info/roundtable/threads/perigee-moon-as-full-moon-approaches-venus-moving-into-virgo.8764/
). I will probably sink into the earth and soak up its healing energy while imagining healing also coming down from above. I've just found that a stream once ran nearby so will see if I can tune into that too and smell what is around me to soak up what I can from all around. If I am paying attention there is almost always some surprise visit. When that happens I set an intention of sharing that with the group. If it doesn't, then the healing is shared in other ways, often on more than one level. The rest of the healing session is per our usual, as described below.
Please let us know below if you have any specific healing intentions.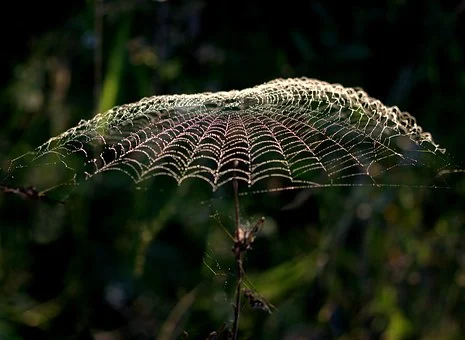 ......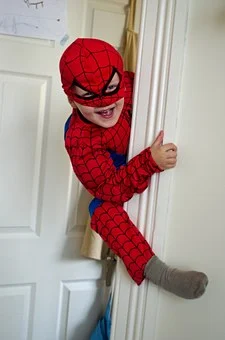 Additional Info
We especially welcome new Roundtable members to our sessions. This week that group includes
Sandalwood
,
ladysteph
,
jrzygrl
,
WavingBear
,
Kimberlina72
,
emillys83580
,
Hanlie
,
MarieB
and
Jennymay
.
We hope you you check in and perhaps join us. No experience or 'special abilities' required. A sense of wonder and fun recommended.
If the exact time in your area does not work for you, then just join when you can. Many of us have no problems connecting a few hours earlier or later but find somewhere in a 24-hour window works best. Some people have even set the intention to join in dream time.
Instructions are posted below. Let us know if you have any questions and welcome.
The time for the session is the same each week based on 8am Sunday, New Zealand time, unless there is a daylight saving change in you area (if so, just go by 8am Auckland, New Zealand time). This time is calculated to make the sessions accessible to as many as possible.
USA: Saturday: 4 pm EDT, 2 PM MDT, 3 pm CDT, 1 pm PDT
Europe: France (Paris), Switzerland, Sweden, Saturday: 10 pm
UK: England (London), Ireland (Dublin), Saturday: 9 pm
Russia: (Moscow), Saturday: 11 pm
South Africa: (Johannesburg), Saturday: 10 pm
Australia: (Sydney, AEST) Sunday: 6 am, (Perth) Sunday, 4 am (remember, you can do the session out of time within 24 hours and it will work exactly the same)
About these Sessions
For those new to these sessions, or if you simply want to be reminded on how to connect in and what methods you can use to send healing, see
this article here
.
The purpose of these weekly sessions is to send healing to each participant, which can be accomplished by focusing on individuals or the group, depending on what methods you chose to use. You are always free to set secondary intentions around focusing on world events that may need some helping energy — on other levels our group also works in a multi-dimensional sense. Sometimes we get healing requests within the replies here, so do check back here just before the sessions begins.
Let us know if you are joining by responding below or or contacting us through the Contact Forum Admin link
here
. The session is 20-30 minutes and you can send, and or receive healing; it is up to you. Anyone can heal. No training is required to participate.
Please provide any feedback on here if you receive any and feel comfortable sharing.
The place we have chosen to visualize when first connecting in, and to anchor that connection, is a forest clearing. Think of an opening inside a forest where there is a large crystal in the center that we gather around. The ground could have moss or grass, perhaps even dirt or another surface that appears to you. There may be the sound of a waterfall nearby which could result in a river that you could see, or not. You could start off here and then go off to another place of your choosing to send and/or receive healing. Some people find themselves being taken on a journey where they are shown other things during a session, but we all experience this in our own unique ways.
You can find further information about these sessions through the link,
Remote Group Healing
, via the INFO link in the menu here on The Roundtable.

Last edited by a moderator: