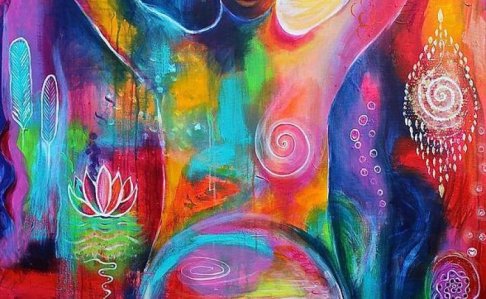 ​
The Libran Full Moon was a powerful one with its Perigee the day after causing some very high tides and some major events around the world.
Mercury was conjunct Neptune on the Perigee moon bringing the ocean into our focus.
The massive Ever Given container ship got stuck in the Suez canal causing a ripple effect for the world, as this is the passage way for cargo ships to carry needed supplies to various parts of the world so in the weeks to come ships will arrive at ports simultaneously creating new traffic jams. Cargo schedules created months in advance will need to be reshuffled with ships now sitting in the wrong place and the effects on businesses world wide will be around for a while as happened last year with the virus situation holding up export and important between countries.
This ship was completed in 2018 with the Sun in Libra and the Moon in Aries at a Full moon and this Full Moon just gone is on the same axis almost to the degree with Sun and Moon reversed.
This is not the first time the ship has been involved in "incidents.
And with Mars out of bounds being the ruler of the ship basically, and acting in out of control ways this is not at all surprising.
Apart from that my house move went well and I am now able to return to doing occasional posts. This Neptune ruled ship has come home to a port, as the Full Moon as mentioned happened exactly on my natal Neptune, ruler of my "home" zone and Sunsign and I am very close to the ocean here.
The only issue was with an Aries Moon Male who lost his cool at a tense moment. I wouldn't choose to move as a rule on or near a Full Moon with Mars OOB but it was a quiet traffic day for a 6 hour drive with a hired removal truck and all went well.
We people involved in the actual travel were both Pisceans. Mercury conjunct Neptune was interested as my main helper was Pisces with Gemini Moon and Asc. So Neptune and Mercury featured strongly in my transition.
Today the Moon is now in the focused and intense sign of Scorpio with the disseminating Moon phase coming up tomorrow…This phase is a time for sharing information and conveying our awareness to others.
Today Venus in Aries is sextile to Saturn in Aquarius which is a good stablising aspect when it comes to action based on security needs in a team or community setting that needs attention with "right motive". This is an aspect of both independent drive and action, plus making sure everything is fair and based on equality.
Everyone can tap into this but its strong for Librans and Taureans, Arians, Capricorns and Aquarians.
The Moon forms two strong aspects today that could cause some ripples, with an opposition to Uranus in Taurus to bring some surprises, and also a square to Saturn which could have a more serious influence on certain folk, but over all that will be balanced well by the Venus/Saturn aspect.
Tomorrow the Sun in Aries will sextile Saturn so this is similar only has more structure still for those that are needing it, especially Leos, Arians, Capricorns and Aquarians.
Mercury tomorrow in Pisces will square Juno in Sag which could stir the pot of old family patterns and keep us on our toes in how we convey information without causing upsets.
This will be so for Sagittarians and Virgos, Geminis and Pisceans mostly but there is a message for us all to be a little sensitive and discerning in whom we tell what to.
Coming up at Easter is another powerful in depth aspect of Lillith and Eris which happened around the 9th March and is repeating in the same degree pretty much around 24 Aries. So history will be repeating for some of us, as we get another chance to dig deep into our shadow selves for answers which will no doubt be prompted by an intense encounter or incident especially if born near that degree or having planets there.
​