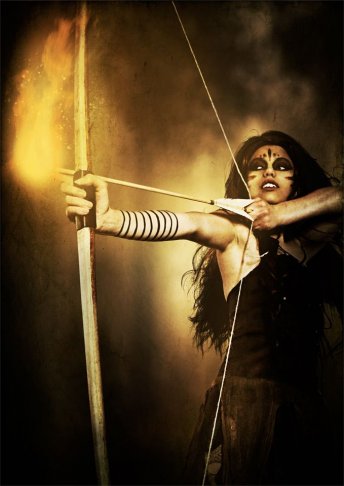 ​
Venus is now in Sagittarius.
Cupids arrows can hit hard but then so can the arrows of truth that are tipped with flames that are being fired into Earths stratusphere to land where they are needed.
These arrows will fall far, wide and hard, to burn up the dross of misinformation and fear being generated from the mouths of politicans and so called health organisations fueled by money and power who are misleading the world at this time. Not to mention higher powers behind that.
On the individual levels, Venus will indeed also fire up Sagittarians with the power of their love so they will find themselves suddenly the centre of social attention and being given gifts they had not expected. Sagitarius also represents the parts of all of us that craves action and adventure and truth. Also our natural curiosity and motivation.
For Librans and Taureans this move could well bring visits or news from foreign friends or relations of Sag type people, and they will find themselves more socially active in these 3 weeks or so ahead.
We are coming out of a highly introspective and intense, even dark period and into the light.
The cathartic New Moon, with Pluto at station just gone began this period, and now Pluto is getting under way, bringing out what has been hidden with the help of Venus , and definitely with the help of Saturns station and direct motion from tomorrow, which I expect to bring a lifting of many restrictions, the revealing of a lot of corruption behind the scenes of different Govs throughout the world. This of course will take some time and wont happen overnight but its beginning to happen.
On this Perigee Moon in Scorpio the war between the dark and light forces is ramping up as Pluto in Capricorn at 24 degrees is squaring Eris which is quite a war like effect so we can expect some fireworks I am sure, due to this very powerful aspect of the outer planets in our solar system. This will have a major global effect and Eris as I have said so many times will not hesitate. even if it means war to bring wholeness to this planet.
As Saturn begins to station tomorrow Lillith will be with Uranus once more at 13 degrees Taurus again having the effect of revealing hidden truth and bringing darkness to the light as Lillith represents our most primitive impulses and takes us very deeply into the not so nice part of the human psyche, but there is an element of the unexpected with this and the unusual so we will be hearing news that some of us would never had heard before so there is the shock element and sudden changes of outlook to be considered.
Some of this is to do with science with Uranus involved, but not as we know it.
As the crescent Moon approaches tomorrow and the Sun conjuncts RX Mercury we can expect much information and networking to be happening - more information changing hands than there has for some time- some from very high places and some coming back from the past, people too of importance.
This is all pointing to a hopeful revelation by many world leaders.
Mars will be with Mercury to push things hard and fast , (16 degrees libra), even aggressively, and Venus will be with the South Node at 2 degree Sag a promise of something being settled, completed, of a karmic nature hopefully about law , travel too, not to mention education, but also about what has been holding us back in the nature of Saturn as the South Node is similar to Saturn in meaning.
Its important to remember this Sagittarian influence is about law, travel and the higher mind and is working with the eclipses currently in power since June last year, to restore our freedom and independence to travel freely on this planet.
The coming days with Saturn at station is a crucial time for the planet and our existing leaders and thereafter for some good people to step forward to take over some empty roles that will be coming up before too long.
Refer back to my previous post for the overall view of this crucial month in our history.
And remember this Perigee Moon is very powerful today so if you are feeling Full Moonish - this is certainly why.
Extreme events happen on Perigee moons geograhpically and for people, especially with these powerful aspects we are going through.