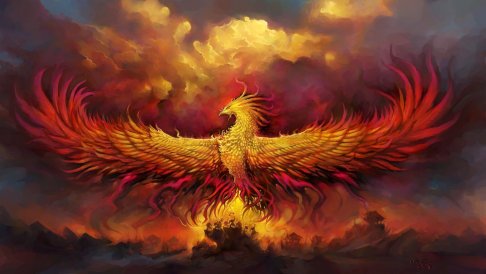 ​
This post should have been made yesterday so its a little late.
Today and the following days bring much focus on Scorpio energy which will change our perspectives quite a bit, and bring more power to Scorpio type people as their planet Pluto stations about to go direct.
If anyone has strong aspects of transiting Pluto, then today is when these begin to change format, to bring relief from any intense pressures and good results from the positive aspects that have held promise all year.
Pluto transforms us, brings depth to our feelings and thinking, as well as satisfaction or validation, and more permanence through positive aspects whatever area of life its in.
Squares and oppositions , conjunctions too can bring rebirth, a move from one place to another, a letting go that can be deeply sad.
Pluto keeps us in touch with our shadow self and inner daemon. He brings out what is hidden.
This is the male planet that rules a female sign and there is a lot of power in that, so Scorpio energy helps bring out the real power of the female shaman in us all, to do battle against the world, the underworld too.
Today and the coming few days is a time of readjustment and reassessment in areas of what and who we value most, and to work out how to express this in new ways in the weeks and months ahead.
Adding to the Scorpio mix today Mercury moves into the sign for a longer period than usual as s/he will Rx in this sign on the 31st Oct through to to the 20th November and finally move out of the sign on the 9th Dec.
From today Geminis and Virgos will really have their thinking caps on to do a lot of pondering on life, the universe and everything. This will be the best time for research and study, analysing of data for those signs.
Scorpios will also have busy minds but then they are used to that, but they will do more speaking, writing and networking in this time than usual, and have their cathartic moments as well.
We can all make use of the Scorpio effect for any of the above.
The crescent moon phase has begun which is a time for collecting information, making contacts and learning more about our plan or project, carrying on with decisions made near the new moon. This is a time of striving and activation.
Tomorrow Mars helpfully moves from Virgo into Libra where he will be quite subdued until the 19th Nov around the time that Mercury will go direct again.
Mars in his opposite sign has to work in a team more and consider other peoples viewpoints, cooperate and not be so much of an individual, even help in areas of peacemaking – not exactly his forte.
He may feel he has a lot stacked against him and is without his usual power. In a sense he is in the "enemy" camp.
This means the same for Aries but on the other hand it could be a relief to rely on someone else for a while to do the hard work and be brave and strong. This is a bit of a switch, so it will be interesting to see the results on the Arians types we know- especially the big strong and tough males around us who may need some tender loving care.
Generally this is going to hopefully bring more teamwork and cooperation between people, make them more willing to listen to other peoples viewpoints, and not want to argue a point for the sake of it.
This will also work the same on the world scene politically so that the usual "bull at a gate" world leaders will have to be more cooperative in their ideas and actions .
Libra is about politics and also justice as a matter of interest.
Librans will be a little more feisty and a bit prone to impatience in this period as Mars will make them more active and assertive, which could be helpful, as Librans tend to "sit on the fence" a bit much at times.
Mars is the planet of action and no nonsense attitudes so the usual mellow Librans may be more outspoken in the weeks ahead, more prone to put forth their arguments for the opposite team.
Aries will have the focus on their relationship zone.
But the best thing that can come from this is a merging of different teams for a common cause.