Mystic Master Healer, Astral Explorer & Author
Staff member
Board Moderator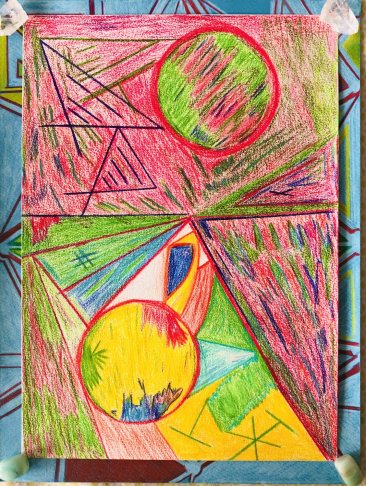 I have been travelling to this place weeks ago and witnessed another world. I began drawing what I saw during these astral projections and here what came from me intuitively ! And the message of this Wave Tree too.
My art work is taking me to inter dimensional worlds in other spaces than the ones around our own galaxy and beyond this solar system.
The message of this Wave Tree :
« The Golden Ring is a place out of the earth solar system with its own rules, roles and ways of functionality, located in the multi-universe, nurtured and expanding in different ways, the human knowledge and eyes would imagine and see.
This place exists and rules a multidimensional space with an unknown specific way of functioning. The only part of the energy that composes it, is made of rings. Each ring commune with another one, surrounded with a complex field of sacred geometry shapes, with a law that rules all That Is.
The knowledge is stored in the energy itself, intuition guides all over the way during the connection.
The planets of Golden Ring are seen only by the eyes who dare to travel in faraway places. Those are adventurous eyes and hold an adventurous heart and soul.
They have been incarnating in that space for many lifetimes, in strange physical vessels, but one of the most powerful to travel time and space,when they come to incarnate on the 3D earth, they experience a feeling of loss and most of all, of being part of another reality that is far from the universe they are in, for a new life experience.
They struggle most of the time. Those are natural projectors who dare to go where their heart and soul lead them to, as they flow with their inner current. They have no fear in their souls... They just Go !
In those planets there is life and sophisticated cities of light with supernatural beings who gained their potentials and powers from Wisdom.
One day they will reveal themselves to those who are ready to integrate their inner wisdom. They are a mystery for many.
As you transcend the 3-5D, and more in the universe that hosted Gaia, you begin your new adventurous walk among and beyond the stars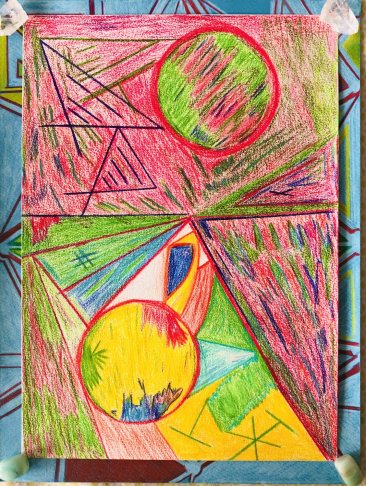 Last edited: