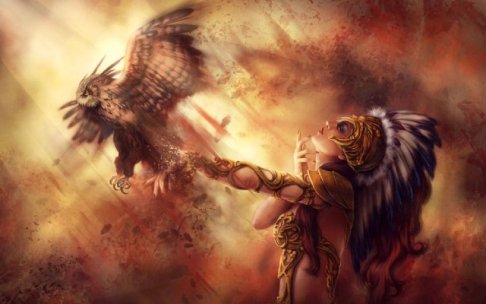 ​
As the Perigee moon today takes us deeper into the Sagittarian Lunar eclipse energy, the effects are becoming clearer for the world.
Some astrologers are blaming the world situation on Saturn in Aquarius, Pluto in Capricorn or even Neptune in Pisces.
As an aside Neptune stays in a sign for around 14 years so cannot be blamed for anything.
Saturn in Aquarius as I have stated IS beginning a new age and we are in birthing pains and sometimes martial law comes in when he is in this sign and of course there is focus on communist regimes as Aquarius is about equality, but as we have heard "some people are more equal than others".
Saturn is Govs and law, and Aquarius is change for our world, environment and communities.
Saturn being in and out of his own sign of Capricorn this year is brings a transitional year as we await Jupiters move into Aquarius to help bring a better system with new and better laws after the end of this year.
And as for Pluto in Capricorn, he rules the masses and can bring uprisings but it's usually more about the economy as Capricorn is about the structure of our society and the rules and laws that guide us as well as finances.
Change comes with eclipses every time. And this set beginning now is about race and culture, education and advancement as a people, laws between countries and prejudice too. Its about how we communicate and how we listen.
The Sag eclipse is exact in a few days so what is happening in the world now is meant to happen to bring attention to any system that still adheres to the old Capricorn "blame, punish and control" system that is dividing us as a people.
The chaos that is happening and the lack of structure is causing division between families, friends and people in general.
People are angry at being in lock down for so long and having their rights taken away from them so its all coming together in much rebellion as everyone acts out their own personal grievances.
It's a bit like when we bottle up grief of our own. When a public figure dies, we cry like never before.
People are letting go of a lot that has been repressed for a long time against a system that has been far from ideal and needs a lot of revision in every country of the world even though the focus is mainly on one.
We all need to look in our own backyards for what we are seeing on media.
Media is also ruled by these eclipses and its media that is dictating to people what to focus on. It has power beyond words as people respond instantly to something that is flashed in front of their eyes.
Hopefully these eclipses and Saturn in Aquarius will help change that too when all world leaders also learn to ignore the same.
Life without popular media is something we could all do some meditating on in fact. What would such a world be like?
The eclipses happen every 6 months with the next eclipse in Sagittarius with a same but better effect being mid December, a total eclipse that really could change our world.
After this approaching eclipse happening NOW, we enter into the next stage of the final eclipses in the people, family and security, law and order signs of Cancer and Capricorn so this is when the major law changes begin and more order will resume but not without some pain for some.
I know Geminis and Sagittarian type people are feeling this eclipse energy, speaking of pain. As am I. But so far mine is superficial and just plain annoying. Compared to the world pain its trivia!
Since yesterday we are now in the Gibbous moon phase which is a time of organizing, integrating, and planning and I am sure there is a lot of that going on in the offices of the powers that be around the world.
I know due to the protests in NZ that level 1 is now being rushed through as people have been breaking rules by gathering in crowds all over this country.
This is another surprise eclipse effect.
Today the Goddess asteroids and planets are in effect with Vesta conjunct the north node in Gemini giving us much inner strength and telling us as a people to keep our own home fires burning and maintain our emotional and physical, mental boundaries especially when conveying important information, and when hearing that from others.
We need to focus clearly on our own spiritual path but also send light to that of our planet Earth at this troubling time.
Be mindful of how you communicate and how you listen!
Mercury is square to Juno, Cancer to Libra which could cause some upsets between family members and within relationships due to different political ideas or beliefs so try your best not to allow yourself to buy into any argument that could sever important relationships, or allow old patterns from the past to cause enmity through your attitudes.
Geminis, Virgos and Cancerians, also Librans need to take special note.
Pallas retrogrades into Capricorn to prepare for the time ahead when she will be called on to help sort a lot of issues between various Governments bodies and people in general, as discussions will commence on how to proceed from here with fairness and equality for all before we go to the next stage.
Rx and OOB Venus in Gemini squares Mars in Pisces inflaming passions and deep seated beliefs so that even the most spiritual of people could speak their truths like never before and be ready to fight for what they believe in.
Taureans, Librans, Geminis and Aries, Pisces too may be feeling quite stirred up at this time but hopefully they will follow their inner guidance to gauge what the best words and actions may be.
Its definitely a time when we all need to count to at least 10 before we speak out or rush in where angels far to tread.
All this on the Perigee moon when the lunar eclipse energy is at a peak.
Any time now we can expect some world announcements that may indeed surprise us, as well as a shake up from Mother Earth herself to let us know she hears our pain and is indeed sending her strength and power to sustain us and to help bring out our best united selves.
Last edited: