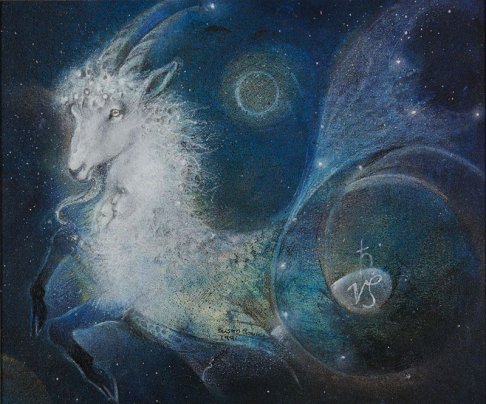 ​
Happy lunar eclipse everyone, especially Capricorns and Cancerians!
This one is penumbral which means the Moon only passes through the outer part of the shadow of Earth.
And I genuinely hope this is a happy eclipse as any eclipse can bring the total unexpected and this one being a full moon is bound to be about people in our lives in a personal sense or anything else that directly concerns our security levels.
Relationship factors often came come up at these times and of course this is mainly for Capricorns and Cancerians or those with the signs ascending.
It also depends what other planets or points are in these signs as to how powerful it will be for the individual, as well as the actual degree.
This one is very strong for those who have prenatal eclipses in these signs in which case you would need an ephemeris to find out by searching back before your birth date for the first 2 eclipses, sometimes its 3 as you need the lunar and the solar which work with the moons nodes to give you a glimpse of your spiritual path and also clues to your last lives if you believe in reincarnation.
But this date is a milestone for those who had those eclipses before birth.
I have explained in other posts the meaning of this eclipse and how it is the end of an era for both the planet and we as individuals in letting go of old outdated beliefs and patterns that comes from the strict parental backgrounds or society itself. Its about owning our own authority and moving into a healthier way of using it.
Of course these eclipses have also been about actual family relationships and how we care for and nurture others without being codependent.
It's about trust too, very much so, both in self and others as if we cant trust self then there is no way we will ever trust anyone else. Its about trusting in our own higher self which in a sense is our authority, the same way the much higher "all that is" creator energy is that resides in us all or rather we reside within it…
Jupiter has been with Pallas in Capricorn since yesterday which is helpful for finding our inner wisdom and keeping a balance of fairness between self and others, being able to work through any major issues that have arisen without going off on a tangent totally.
The Sun has been in harmony with Ceres and still is which helps us love and consider others and their feelings, as Ceres has the nature of the signs of Cancer and Taurus and is all about love and security. Ceres is in the compassionate sign of Pisces at present and although a little overly sensitive she blends well into this sign taking on the positive qualities during the Suns transit through Cancer and during this eclipse.
Today Chiron in Aries opposes Juno in Libra so the above aspects are very helpful for any trouble-making arising, jealousies or the triggering of old traumas and patterns, so both of those signs could be feeling this eclipse quite strongly.
And the Sun today also conjuncts Vesta to help us strengthen our inner boundaries and release what is no longer needed including the darkness within.
Vesta represents our inner core of divinity which we need to depend on at this time in Earths history.
These female Goddesses are powerful in helping us to move through major rebirth periods of our lives and I see this as one of those times as the Jupiter/Pluto aspect has been so strong and will influence this eclipse outcome for the world and its people, including world leaders and those who are fighting to bring light into darkness that has reached a peak this year.
I regard this day as major turning point for all of the above.
I need to mention here the anger that has arisen which is a reaction to the helplessness that so many have felt during the highly unusual situation that has arisen this year world wide and much based on lies, anger which has erupted towards World leaders and systems that relate to old Saturnian rule which brought so much oppression of race and gender, beliefs and cultures, the young and the old as well and so much more in our past.
Mars represents a need to use this anger in positive ways as it can be a helpful medium to carry us through darkness and trauma if channeled in the right way..
And speaking of Mars his influence is already in effect as tomorrow he is opposing Makemake from Aries to Libra which is a a planet named for the male creator God of the Easter Islands.
This speaks of a warrior God energy that is pushing humanity to climb out of the swap of density that it has fallen into. There comes a time when an individual tires of density and the grief it creates, and takes a spiritual journey to get out of the swamp. Mars is giving us as a people a major push and shove to be more active in standing up for unity for people and a common point of understanding, to use the power of light rather than darkness to help heal this Earth we live on.
This means to let go of the blame, punish, and control system that is focused on money and using the Earths resources in nature in destructive ways, and to make a real effort to change all that, as well as to see the good rather than the bad that we can work with.
This of course is not a simple process as we know that the bad does exist and the control, so Mars obviously represents a force within the system that can fight that good fight to eradicate the same, and also represents the power within self to use our own inner wisdom and creative power to bring in more light to aid the higher powers to do the work that must be done.